Tucson's Mister Car Wash Changes Hands for $380M Net to Investors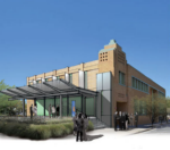 Tucson-based Mister Car Wash, one of the nation's largest and fastest-growing car-wash chains, will change hands in a deal that will net its private-equity investor owners about $380 million.
ONCAP, an investment fund set up by Toronto-based Onex Corp., has agreed to sell Mister Car Wash Holdings Inc., Onex said last week in an earnings report. In July, ONCAP announced an agreement to sell Mister Car Wash to Green Equity Investors VI LP, (John G Danhakl, managing partner) a $6 billion private-equity investment fund of Los Angeles-based Leonard Green & Partners LP.
Green Equity Investors VI, L.P. specializes in buyouts of middle market companies. The fund seeks to invest in companies operating in the consumer, retail, distribution, media, and health care sectors. It typically invests in companies based in the United States. The fund primarily invests in companies with enterprise values between $300 million and $2 billion.
The ONCAP II Group expects to receive net proceeds of approximately $380 million on the sale, of which Onex' share is expected to be approximately $150 million representing a gross multiple of capital invested of about 8.0 times (7.4 times in CND) and a gross IRR of 36% (34% in CND).
Mister Car Wash was acquired by ONCAP, Onex's mid-market private-equity arm, in 2007 and since then, the company has roughly doubled in size to 134 car washes and 32 quick-lube centers in 14 states.
The original Mister Car Wash opened in Houston, Texas, in 1969. Its founders, Car Wash Partners was formed by the investment firm Brown, McMillan & Co. of Houston to create a nationwide car-wash company through acquisitions.
Mister Car Wash recently moved its corporate headquarters from the Foothills to a 1950s-era building near downtown, the former First Baptist Church education building at 222 E. Fifth St. in Tucson. See Downtown First Baptist Church School Building sells for $1.5 M Redevelopment for the full story.
Onex is one of the oldest and successful private equity firms, with offices in Toronto, New York and London, Onex acquires and builds high – quality businesses in partnership with talented management teams. The Company has approximately $22 billion of assets under management, including $6 billion of Onex capital, in private equity and credit securities. Onex invests its capital directly and as the largest limited partner in each of its Funds.
Onex' businesses have assets of $31 billion, generate annual revenues of $24 billion and employ approximately 200,000 people worldwide. Onex shares trade on the Toronto Stock Exchange under the stock symbol OCX. For more information on Onex, visit its website at www.onex.com. The Company's security filings can also be accessed at www.sedar.com.
The U.S. car wash industry is estimated to be worth $8.2 billion annually and growing at a 3% annual rate, according to the Mister Car Wash. The company has about 75 local employees and some 4,500 companywide.
To learn more Danhakl at Green Equity Investors V, LP can be reached at (310) 954.0444.