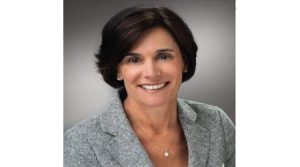 Levy brings entrepreneurial spirit, leadership experience and extensive community involvement to Build-to-Rent Developer's Corporate Board That Provides High-Level Oversight & Strategy
Phoenix, AZ (June 21, 2023) – NexMetro Communities, the country's leading developer of luxury leased single family home neighborhoods, has named distinguished Arizonan and long-time philanthropist Helaine Levy to its Board of Directors. An innovative non-profit and business executive who has a gift for advancing philanthropy, Levy has more than 30 years of leadership experience and proven success as a visionary, community problem solver and strategic partner.
"Helaine brings a valued wealth of experience and perspective to our board," said NexMetro CEO Josh Hartmann. "Her years of success in business, unparalleled integrity and deep community engagement in the public, private and non-profit sectors are tremendous assets and we are grateful to learn from her and grow NexMetro with her guidance."
As Principal of Diamond Ventures Inc. (DVI), one of Arizona's more successful real estate development companies, Levy helps to guide the Tucson-based company, including its private equity investments. Levy's additional experience includes the management of her family's multigenerational office investments.
Congruently, Levy serves as executive director of Diamond Family Philanthropies, whose focus is to provide support to various Tucson non-profit organizations. As a leader in Tucson's philanthropic sector, Levy founded two thriving non-profit organizations. She actively engages with community organizations on behalf of DVI and the Foundation and was named Tucson Women of the Year for her commitment to empowering the city and state.
Levy credits her strong relationships and ability to use resources as key in business opportunities.
Currently, Levy serves on the University of Arizona President's Board of Trustees, the Jewish Philanthropies of Southern Arizona Board of Directors and the University of Arizona College of Medicine Dean's Advisory Board.
Levy replaces Robert Fortuno, a business lawyer based in Tucson, who served on the NexMetro board of directors for six years. She joins other board members Ken Abrahams (chairman), Marc Sandroff, G.S. Jaggi and Howard Rossman.
NexMetro Communities is an industry leader and pioneer developer of the hybrid leased home neighborhood concept that offers lifestyle-conscious consumers a new living experience without burdens of home ownership. In partnership with its affiliated companies, NexMetro has developed Avilla Homes neighborhoods since 2012 in key Sunbelt locations including Phoenix, Dallas, Denver, Tampa, Atlanta and Austin. Combining elements of residential single-family living with rental terms and management. NexMetro supplies a growing market niche of consumers with a leased home experience like no other. For more information on NexMetro visit https://nexmetro.com