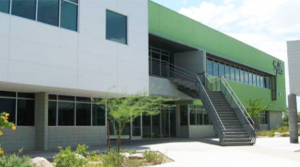 TUCSON, Arizona -- With two recent sale transactions at Speedtano Corporate Center Condominium, CBRE has only 1,800-square-feet remaining available at Speedtano, located at Kolb and Speedway in Tucson East submarket.
Tucson Pathology, Dr. Jiakang Huang, Dr. Sajit Vinayak, and Dr. Osama Abdelatif, all with Tucson Pathology Associates, expanded into 1,145-square-feet. The firm already owned 3,799-square-feet at Ste 101, all part of the former Sylvan Learning Center, purchased in February 2016. The new space sold for $286,250 in shell condition ($105 PSF) on the first floor after leasing an intermediary 782-square-feet for more space.
Suite #201 sold to Martin-Taylor Dentistry (Dr. Jeff Martin and Dr. Will Taylor), this upstairs unit sold for $574,560 ($120 PSF). A 4,778-square-foot shell condition office was purchased to be owner occupied as a dentistry office.
The Speedtano development consists of one- and two-story class "A" office condo style units, with approximately 27,500-square-feet total on 2.79-acres, built in 2006. The first floor is approved for medical use.
David Montijo and Damian Wilkinson with CBRE in Tucson represented the seller, East Speedway LLC  (Dr.Amran Dahukey, manager) of Tucson. Doug Marsh with Oxford Realty Advisors in Tucson represented Tucson Pathology.
"With these transactions, the property has only about 1,800-square-foot space remaining for sale or for lease," Wilkinson said. "The buildings have private balconies with great mountain views, and good building and monument signage at this great eastside location."
Montijo can be reached at 520.323.5136 and Wilkinson is at 520.323.5193. Marsh should be call at 520.232.0200.
To learn more, see RED Comps #4419 and #4420.