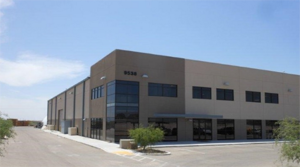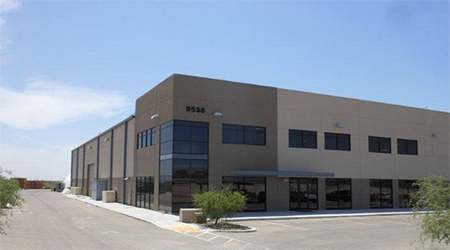 TUCSON, ARIZONA — Old Vail Partners, LLC an affiliate of Diamond Ventures (Bill Kelley, CFO) purchased a 50,400-square-foot industrial building at 9538 E. Old Vail Road in Rita Ranch from JAH Tucson, LLC of Algone, Washington for $5,050,000 ($100 PSF).
The highest sale for an industrial building this year, the building is occupied by TuSimple, a self-driving truck startup that splits operations between the U.S. and China with self-driving technology  that enables long haul heavy duty trucks to operate autonomously.
TuSimple has forty 18-wheelers operating out of its depot in Tucson and is "essentially running 24/7" carrying loads between Phoenix and El Paso, Texas.. It's a tiny freight operation compared to the massive fleets of national haulers like J.B. Hunt, Swift, Werner and Amazon AMZN , each with thousands of trucks and drivers, but no company has more self-driving semis than TuSimple, based on the U.S. Transportation Department registry data.
Gary Emerson of GRE Partners, LLC handled the transaction. For more information, Emerson can be reached at 520-777-4949.
Or to experience the ride in an autonomous truck of TuSimple watch the video here.
To learn more, see RED Comp #7840