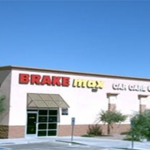 The BRAKEmax at 6055 Wes Jenna Nicole Lane in Marana sold for $1.75 million ($320 PSF) to Colorado-based investors, JN Properties, LLC, of Vail, CO. The 5,464-square-foot building was built in 2003 on .68 acres located at Jenna Nicole Lane and Cortaro Road in Continental Ranch, near the Arizona Pavillions power center.
A second BRAKEmax at 4545 North 1st Avenue in Tucson sold for $1.12 million ($204 PSF) to a Huntington Beach, California investment group, Oram Investments, LLC. The 5,487-square-foot building was built in 1997 on .62 acres located southwest of River Road and 1st Avenue near the Tucson Mall.
BRAKEmax is a locally-owned business that does more than brakes… complete car care means BRAKEmax offers service on American and import cars and trucks including Fluids and Filters, shocks and struts, Air Conditioning, CV Boots and Axles, Computerized Alignment, Belts and Hoses, Cooling systems, Starters and Alternators, transmission repair, and most frequent maintenance services.
In addition to complete auto repair and maintenance, BRAKEmax also offers Auto Glass Replacement in Tucson, AZ through Max Auto Glass – the newest division of BRAKEmax.
Over the past 18 years BRAKEmax has grown to 12 locations in Pima County and remains family-owned and operated.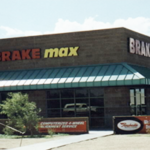 John Glass who specializes in net-leased property dispositions with Marcus & Millichap in San Francisco and Chris Doty with Marcus & Millichap in Phoenix represented the sellers and Doug Fielding with Marcus & Millichap Phoenix brought the buyers.
T o learn more Glass can be reached at 415.625.2114 while Doty should be contacted at 602.687.6700. Fielding can be called at 602.687.6764.
For additional information login and refer to RED Comps #2977 and #2994.