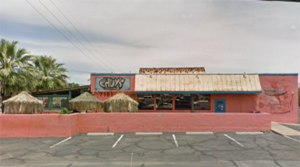 TUCSON, ARIZONA – Chuy's Mesquite Broiler at 7101 East 22nd Street in Tucson sold for $1.19 million ($474 PSF) in an absolute triple net investment sale to a Family Trust in Fort Bragg, California.
The fee simple interest in the 2,510-square-foot restaurant on a 21,384-square-foot lot sold 100% leased to Chuy's with 12-years remaining of a 15-year lease with 2% annual rent increases, two, five-year renewal options and a personal guarantee for the term of the lease.
Although a new lease was put into place November 1, 2014, Chuy' s has been operating at this location since 1997. The Chuy' s concept began in 1978 with locations in Arizona and California. Chuy' s cooks everything on a mesquite grill which is visible from the entrance. Mesquite grilled chicken is the specialty of Chuy' s, but they also serve tri-tip beef and seafood such as fish and shrimp.
The property is shadow anchored by Fry's Food and Drug and Desert Toyota of Tucson. Tucson's top employer, Davis-Monthon Air Force Base, is located 2.2 miles away, and the University of Arizona (with 43,000 students) is only 8 miles away.
Tony Sekulovski and Jeremy Botkin of the Sekulovski Group in Scottsdale handled the transaction. To learn more, they can be reached at 614.855.4589.
To learn more, login and see RED Comp #5768.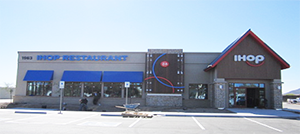 In a separate transaction, the IHOP ground lease at 1963 W Valencia in Tucson sold for $2.767 million ($65.39 PSF) for an absolute triple net ground lease to Lynn Properties, LLC of Tucson (Phil & Sheri Kleiman, Members). The lease commenced  February 2018 with an original 20-year term and 10% increases every 5-years.
The IHOP 4,994-square-foot restaurant was constructed in 2017 on a 42,315-square-foot lot and opened in February 2018. Property is located 10-miles south of Downtown Tucson and the University of Arizona.
For 57 years, the IHOP family restaurant chain has served its world famous pancakes and a wide variety of breakfast, lunch and dinner items loved by people of all ages. IHOP offers its guests an affordable, everyday dining experience with warm and friendly service.  As of 2015, there were 1,650 IHOP restaurants in 50 states and the District of Columbia, as well as in Bahrain, Canada, Dubai (UAE), Guatemala, Kuwait, Mexico, Puerto Rico, Saudi Arabia, The Philippines and the U.S. Virgin Islands.  IHOP restaurants are franchised and operated by Glendale, California-based International House of Pancakes, LLC and its affiliates. International House of Pancakes, LLC is a wholly-owned subsidiary of DineEquity, Inc. (NYSE: DIN).
Jamie Medress, Mark Ruble and Chris Lord with Marcus & Millichap of Phoenix handled the transaction.
For more information, Medress can be reached at 602.687.6778, Ruble is at 602.687.6766 and Lord can be contacted at 602.687.6780.
To learn more, login and see RED Comp #5810.