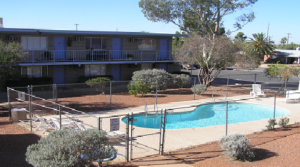 TUCSON, ARIZONA -- BBAM, LLC purchased Eucalyptus Apartments, a 44-unit apartment complex located at 3055 N. Tyndall Ave. in Tucson.  The 44-unit apartment complex, consisting of 15,620-square-feet of multifamily space, was purchased from 3055 North Tyndall Avenue, LLC for $1,930,000 ($43,863 per unit).
Property consists of two 2-story buildings (built 1978) with a unit mix of studios and 1 bedrooms,  pool, laundry facilities, ramada and barbecue area.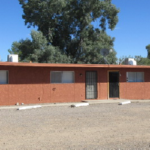 In a separate transaction, Gould Family Properties VIII, LLC purchased Calle Arizona Apartments, an 8,250-square-foot multi-family complex located at 269, 271 and 281 E. Calle Arizona in Tucson.  The 10-unit property was purchased from Interdependent-Tucson-269 - 271 E. Calle Arizona, LLC for $637,000  ($63,700 per unit).
Allan Mendelsberg, Principal and Multifamily Specialist with Cushman & Wakefield | PICOR, represented both parties in both transactions. Both closed on June 2, 2020.
For more information, Mendelsberg can be reached at 520.546.2721.
To learn more, see RED Comp #7831.and #7829.