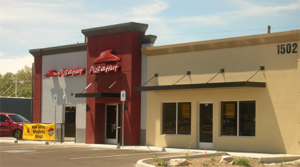 TUCSON, ARIZONA – Two Pizza Huts in Tucson sold for $1.85 million to a company from Houston, Texas that specializes in partnering with brands and operators to turnaround, transform, and transition quick service restaurants.
Pizza Hut of Arizona sold two of its restaurants, one at 1865 W Valencia Road and the other at 1502 West St. Mary's Road in Tucson to Emerge! Properties AZ, LLC an affiliate of Emerge! (Kamal Singh, Founder).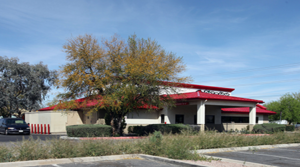 Emerge looks for underperforming QSR units with potential. It develops operations, improves assets, upgrades management teams and partners with brands to enhance the guest and employees' experience.
According to the company's website, its portfolio includes 94 branches nationwide consisting of KFCs, Taco Bells, Sonic and Pizza Hut restaurants.
The founder of Emerge! has an interesting story to tell.
"In 2009 I began my journey in the restaurant business.  I gained approval as a franchisee of Lenny's Sub shop and purchased my 1st unit, Singh explains. "After several other purchases and sales, I was given the opportunity to turnaround 7 challenged KFC-Taco Bell units in Louisiana.  I became so obsessed with the turnaround that I sold everything I had to focus on getting the formula right."

"We became experts in the industry doing the dirty work many others won't do.  But after 67 turnarounds, 94 transitions and so much experience gained, we discovered our true calling is in building, cultivating and sustaining growth.  We grow units through growing people."

"Through the relentless commitment to excellence in operations, culture, results, assets and strong relationships, we found a formula for success with our brand partners and stakeholders."
There were no brokers involved in the sale.
To learn more see RED Comps #7887 and #7888.