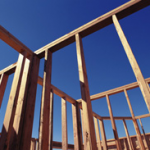 The National Association of Home Builders/Wells Fargo builder sentiment index released Thursday reached its highest point in 11 years. The index climbed seven points for December to a reading of 70. Any figure above 50 indicates that builders view sales conditions as positive. The index last reached 70 in July 2005, when the housing boom was still in full-force before a wave of subprime mortgage defaults helped trigger the Great Recession.
On the expectation of tax cuts, regulatory changes and higher budget deficits under President-elect Donald Trump, the yield on the 10-year U.S. Treasury note has risen. This has increased borrowing costs for consumers.
In the week ending Friday, the average rate on the 30-year fixed-rate mortgage rose to 4.16 per cent from 4.13 per cent the previous week, mortgage company Freddie Mac reported. A year ago, the benchmark loan rate averaged 3.97 per cent.
US home construction fell in November after October surge
Although builders pulled back on constructing homes in November, after ground breakings surged in October to the strongest pace in more than nine years.
Housing starts fell 18.7 per cent last month to a seasonally adjusted 1.09 million, The U.S. Census Bureau and the Department of Housing and Urban Development jointly announced Friday. The decline likely reflected a natural regression after home construction soared 27 per cent to 1.34 million homes in October, the highest level since July 2007. Homebuilders appear to be entering 2017 with renewed confidence, despite the potential setback of rising mortgage rates. Ground breakings have risen 4.8 per cent so far this year. Most of the gains came from single-family houses, as apartment construction slipped.
Residential building figures can be volatile on a monthly basis. November housing starts plunged in the Northeast and West, while falling at less dramatic rate in the Midwest and South.
Building permits fell 4.7 per cent last month to an annual rate of 1.20 million. This is 15.4 percent above the revised October estimate of 1,054,000 and is 25.0 percent above the November 2015 rate of 973,000.
Single-family housing completions in November were at a rate of 774,000; this is 3.3 percent above the revised October rate of 749,000.  The November rate for units in buildings with five units or more was 432,000. During the past 11 months, permits have edged up just 1.1 per cent as construction firms appear to be moving away from apartment complexes
A healthy bout of hiring has increased demand for homes. Through the first 10 months of this year, sales of new homes are 12.7 per cent higher than in the same stretch last year. The strong demand has helped lift prices, pushing the median sales price of new U.S. homes to $304,500 as of October.
To read the full report: https://www.census.gov/starts