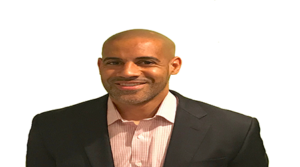 Phoenix, Ariz. —Arizona-based commercial real estate company, ViaWest Group, announces the opening of its Southern California office. The company owns and manages over 5MM square feet in Metropolitan Phoenix and has been named NAIOP Arizona Owner/Developer of the Year two of the last four years.
ViaWest Group hired Chris Cowan to oversee the Southern California region as Market Leader and Executive Vice President. Chris, a native of Los Angeles, has extensive experience in real estate investment; most recently, he held senior leadership roles with CIM Group and as a Development Director with Avalon Bay Communities both in the Los Angeles region. Earlier in his career, Chris worked with JP Morgan in Los Angeles and San Francisco and Houlihan Lokey in New York.
"In the global market we live in, sophisticated capital will always have a need for the value-add capabilities and experience ViaWest brings to the table," says ViaWest Founding Partner, Gary Linhart. "We have already expanded into Nevada, Colorado, Texas and Washington and we see a lot of opportunity in the Los Angeles market to promote growth in the segments in which we specialize."  Primary focus will be the acquisition and development of office and industrial properties with periodic opportunistic endeavors into other property types.
"We are excited to have Chris on the team," says Steven Schwarz, ViaWest Founding Partner. "In some markets, like Nevada and Colorado, we have been able to make inroads from the Phoenix office; however, we believe in an ultracompetitive market like Los Angeles, that strong, local-market knowledge and relationships will be critical to replicating the success we have had here in Phoenix."
The new hire, Chris Cowan, states, "There are compelling opportunities in Southern California, fueled by robust growth drivers. I am excited to be able to lead the efforts here and build on the excellent platform and culture within ViaWest."