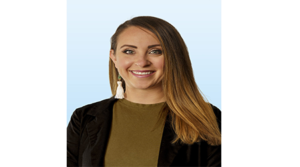 Leader in Commercial Real Estate and Manufacturing Marketing Brings 12 Years of Experience
Phoenix, Arizona – Victoria Richardson has been named Marketing Business Development Manager for Colliers International in Arizona. Based in Phoenix, Richardson will oversee all marketing and public relations efforts for Colliers throughout Arizona, as well as providing business development services for the company.
Richardson, a 12-year veteran of the marketing field, brings expertise in both the commercial real estate and manufacturing industries. Most recently she served as Marketing Manager for Cushman & Wakefield in Arizona, where she handled internal and external marketing. Her role involved business development, public relations, and cross-collaboration among a variety of departments and service lines. Prior to that position, Richardson served as Marketing Communications Manager for Pebble Technology International, a Scottsdale-based manufacturer of pool finishes and enhancements.
"Victoria comes to Colliers with an enviable combination of skills ranging from creativity to analytic and technological talents," says Bob Mulhern, senior managing director of Colliers International in Arizona. "Her proven ability to manage teams and implement challenging initiatives will fit perfectly with our Colliers brand and culture."
Richardson holds a Bachelors of Science degree in Public Relations and Advertising from Northern Arizona University. Outside of her professional activities, she is a mother of two, volunteers for Kitchen on the Street and creates jewelry.