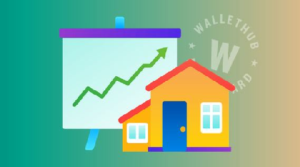 Whether you're joining the real-estate business or just looking for a place to call home, it's important to get a handle on the housing markets you're considering before investing in a property. This year, the housing market is in a unique situation as mortgage rates have hit record lows at a time when many Americans are struggling financially due to the COVID-19 pandemic. For those who have extra cash, buying a home now could be a golden opportunity. It is important to note that home prices have been rising on average throughout the pandemic as well, but home prices and rental rates vary widely across the U.S. based on supply and demand.
If you aim for long-term growth, equity and profit, you'll need to look beyond tangible factors like square footage and style. Those factors certainly drive up property values. From an investor's standpoint, though, they hold less significance than historical market trends and the economic health of residents.
To determine the best local real-estate markets in the U.S., WalletHub compared 300 cities of varying sizes across 24 key indicators of housing-market attractiveness and economic strength. Our data set ranges from median home-price appreciation to home sales turnover rate to job growth. Read on for our findings, expert insight from a panel of researchers and a full description of our methodology.
Click on city to see ranking.