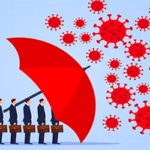 The COVID-19 pandemic was disastrous for U.S. employment, but as states start to reopen their economies, the job market is showing signs of healing. The national unemployment rate is currently at 13.3%, which is 10% lower than the peak of 14.7% during the height of the pandemic. While cities across the country are expanding the types of businesses that are open in accordance with their states' guidelines, it will likely take a long time for the unemployment rate to return to the historic low it experienced prior to the coronavirus crisis. Some cities' jobs have weathered the storm better than others, though.
To provide more context at the city level, WalletHub released this week its report on the Cities Whose Unemployment Rates Are Bouncing Back Most, as a follow-up to its report on the States Whose Unemployment Claims Are Recovering the Quickest, along with accompanying videos and audio files. Even though COVID-19 cases are surging, the good news is that nine Arizona cities are among the Top 20 Cities Whose Unemployment Rates Are Bouncing Back Most.
In order to identify where workers have been most affected by the coronavirus pandemic, WalletHub compared 180 cities based on three key metrics. We looked at the change in each city's unemployment rate during the latest month for which we have data (May 2020) compared to May 2019 and January 2020. We also considered each city's overall unemployment rate. Read on for the results, additional commentary from a panel of experts and a full description of our methodology.
Please note that this report relies on data from the Bureau of Labor Statistics, which recently disclosed that it misclassified many workers on temporary layoffs as "absent from work because of other reasons" rather than "unemployed." Therefore, the real unemployment rate may be around 23 percent higher than reported.
Most Recovered Cities
1. Lincoln, NE
2. Washington, DC
3. Omaha, NE
4. New Haven, CT
5. Gilbert, AZ
6. Las Cruces, NM
7. Mesa, AZ
8. Chandler, AZ
9. Peoria, AZ
10. Tucson, AZ
11. Glendale, AZ
12. Tempe, AZ
13. Phoenix, AZ
14. Scottsdale, AZ
15. Albuquerque, NM
16. Cheyenne, WY
17. Augusta, GA
18. Billings, MT
19. Baltimore, MD
20. Lexington-Fayette, KY