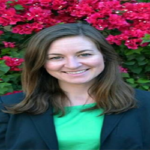 Arizona's Leading Land Use Law Firm Hires Former City of Phoenix Planner With Passion for Sense of Place in Development
PHOENIX, AZ – ​Withey Morris​, a prominent Arizona land use law firm for more than 20 years,brought on planner ​Hannah Bleam​, AICP from the City of Phoenix. Hannah is a planner specializing in land use, site development, community outreach, and entitlements. Her unique experience in both the public and nonprofit sectors have provided her with a skill set equipped to handle all aspects of the land use and development process.
"Hannah possesses specialized knowledge that continues to differentiate Withey Morris and we're excited not only about the talent and creativity she brings from her time as a village planner, but also her multifaceted experience in land use," said ​Adam Baugh​, partner.
Prior to joining Withey Morris, Hannah held positions with the City of Phoenix Planning and Development Department as the sign section supervisor and a Village Planner for Central City, Encanto, Paradise Valley and North Mountain villages. These positions provided her with extensive knowledge of rezonings, planned unit developments, general plan amendments, text amendments, signage, community outreach, zoning adjustments, form-based codes and other land use matters.
"What I find interesting about my work is the applied nature of it in how development can change the context of a neighborhood, city or street and to see its evolution," said Hannah. "A big picture goal for me is making places special and being a part of developments with a sense of place."
Hannah is especially proud of her work as a village planner for the urban areas of Central City and Encanto where connectivity – especially through ​light rail​ – played pivotal roles. Some of the more interesting signage projects she worked on with the City of Phoenix were historic in nature, including retro neon signs in areas where mid-century modern is making a comeback. One example is the Egyptian Motor Hotel on Grand Avenue that involves rebuilding the signal most exactly how it was in the past by relying only on historic photos.
Hannah received her Masters of Community and Regional Planning in 2012 from the University of Oregon and a BA in Political Science & Public Administration from Elon University in 2009. She is an American Institute of Certified Planner (AICP), a member of the American Planning Association and Arizona Chapter, recently serving on its Board of Directors.
Hannah enjoys spending time outdoors, including hiking and camping with her husband, Ryan, and almost two-year old daughter, Caroline. She also plays ultimate frisbee and volunteers as a McDowell Sonoran Conservancy trail steward.
For over 20 years, ​Withey Morris PLC​ has been Arizona's leading land use law firm. Its dynamic team combines experience in land use entitlements, real estate transactions, government affairs and lobbying with the sharp legal insight needed to handle every aspect of the real estate development process. Withey Morris represents commercial, residential, industrial,master-plan developers and landowners in virtually every corner of Arizona jurisdiction.Prestigious publications routinely rate its attorneys among the best land use and real estate lawyers in Arizona. These publications include Chambers USA — America's Leading Business Lawyers, Best Lawyers in America® and Super Lawyers. Martindale Hubbell, a noted authority in rating U.S. law firms and attorneys, gives the firm an AV rating, the highest ranking. Withey Morris' mission is to help build its clients' visions by guiding them from the drawing board through city hall to project completion.