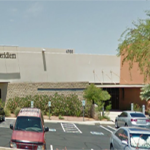 TUCSON, AZ -- EG, LLC of Tucson (Joe Tarver, manager) purchased a 45,675-square-foot industrial building in Butterfield Business Park, 4700 S. Overland Dr. in Tucson, from Legacy Property Management, LLC of Phoenix (Terry Proctor, Manager) for $6.08 million ($133.11 PSF).
The Property is comprised of a single industrial manufacturing facility constructed of concrete tilt-up panels. It was a built-to-suit for the current occupant, Xeridiem, in 1999 on 3.5 acres. Office space is of high quality and the manufacturing areas have substantial power and are fully air-conditioned. Of the building area, approximately 28,451-square-feet, or 62%, is of finished and air-conditioned space. Approximately 14,000-square-feet is dedicated to the cleanrooms with about 14,400-square-feet of office space and approximately 17,280-square-feet of warehouse space.
The single-tenant building was purchased as an investment property and is fully leased to Xeridiem Medical Devices, a medical device contract manufacturer.
Xeridiem has been a proven expert in the design and manufacture of Minimally Invasive delivery and access devices for 25+ years, working closely with customers to help identify their core competencies. The company as an outsourcing partner with customers to develop device concept into a manufacturable design, utilizing extensive development, engineering, QA & RA and manufacturing capabilities. As a result, Xeridiem's delivers quality products in a timely and cost effective manner and creates the necessary pathway to transfer the design into full scale production at its FDA ISP Class 8 Cleanroom for medical device assembly and manufacturing in Tucson, Arizona.
Rob Glaser, SIOR, CCIM, Industrial Specialist with Cushman & Wakefield | PICOR, represented the seller in this transaction.  Patrick Lindley, SIOR, with Cushman & Wakefield, Indianapolis, IN, represented the buyer.
For more information, Glaser can be contacted at 520.546.2707 and Lindley should be reached at 317.639.0457.
To learn more see RED Comp #4157.