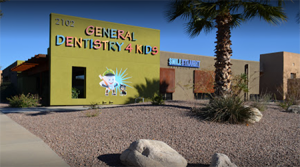 TUCSON, ARIZONA -- Alignment Realty Capital, a direct, net-leased acquisitions group based in Phoenix, Arizona, recently announced the creation of ARC Dental Income Fund I, LLC.  The Fund's launch is marked by the closing of a sale-leaseback acquisition of seven dental and orthodontic properties located in Arizona, North Carolina, and Mississippi.
Two of the properties were in Tucson and sold to leaseback by General Dentistry 4 Kids. The addresses are 2102 N Country Club Rd. Suite A and Suite 4 and 295 West Valencia Rd. in Tucson that sold for an aggregate of $3.69 million.
Alignment believes the essential, non-discretionary, and internet-resistant nature of dentistry creates an attractive real estate investment, with additional tailwinds from a backdrop of corporate consolidation actively underway within the dental industry.  The Fund seeks to acquire the real estate of growing dental and orthodontic practices, primarily through sale-leaseback transactions, which can financially empower practice owners with a new source of liquidity.  Alignment will become a preferred real estate partner within the industry by providing unique incentives to our dental and orthodontic partners.
"As the global health crisis continues to unfold, we are fortunate to be able to align ourselves with industries that provide essential services," noted Ben Sacks.  "We are extremely grateful for our partnership with one of the largest children's dental providers in the country and look forward to building new relationships with dental partners across the US," added Jake Gallagher.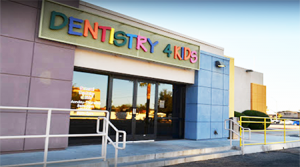 Enterprise Bank and Trust provided Alignment Realty Capital with acquisition financing.
Alignment Realty Capital, based in Phoenix, Arizona, directly acquires net-leased real estate across the United States.  The firm invests in high-quality assets operated by durable brands with a focus on dental and orthodontic practices, quick-service restaurants, aftermarket automotive centers, and other essential and non-discretionary retail.
Alignment provides a framework for operating businesses to unlock the value they create through their real estate leases. A strategic sale-leaseback can provide business owners with immediate growth capital or function as a flexible financing source with limited restrictions.  We create long-term relationships with our tenants, grounded in a fundamental alignment of interests that enables synergistic business growth.
To learn more, see RED Comp #8423, #8424 and #8425.