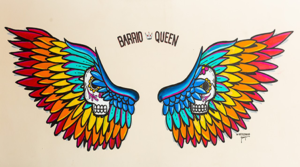 ORO VALLEY, ARIZONA -- Barrio Queen, the home to Mexican Soul Food,  has finalized its first Tucson lease in Oro Valley. Barrio Queen will join Commerce Bank's new headquarters and Luxespace Studios at the recently redeveloped Two Oracle at Oracle and Ina.
"When we first started planning how to revitalize and re-energize Two Oracle, we hoped an exciting new to Tucson restaurant concept like Barrio Queen would want to be here," said Melissa Lal, President of Larsen Baker. "We know their core focus is creating a flawless dining experience, authentic southern Mexican cuisine, and beautiful restaurant interiors inspired by the art of Dia de los Muertos. We think Barrio Queen will be the perfect addition to Oro Valley."
This location will be Barrio Queen's 8th Arizona location. The concept was first started by owners Linda Nash and Steven Rosenfield in Phoenix more than fifteen years ago.
"Barrio Queen thrives on authenticity by bringing excellence in culture and cuisine," says Steve Rosenfield, co-owner of Barrio Queen, "We can't wait until we open our doors in Tucson and become a part of the community."
Barrio Queen's first Tucson restaurant will have 5,000-square-feet of interior space and nearly 3,000-square-feet of covered patio space with views of Pusch Ridge. The "Oro Valley Queen" will offer 21 types of street tacos and 300 different tequilas ranging in price from $6.00 to $600.00!
Barrio Queen is finalizing their restaurant design in hopes to be open at the end of the year. They will be one of two full service restaurants at the redeveloped Two Oracle mixed use center.
Mike Leonard of Catalyst Commercial Group represented Barrio Queen in the transaction. The Landlord was self represented by Volk Company and Larsen Baker.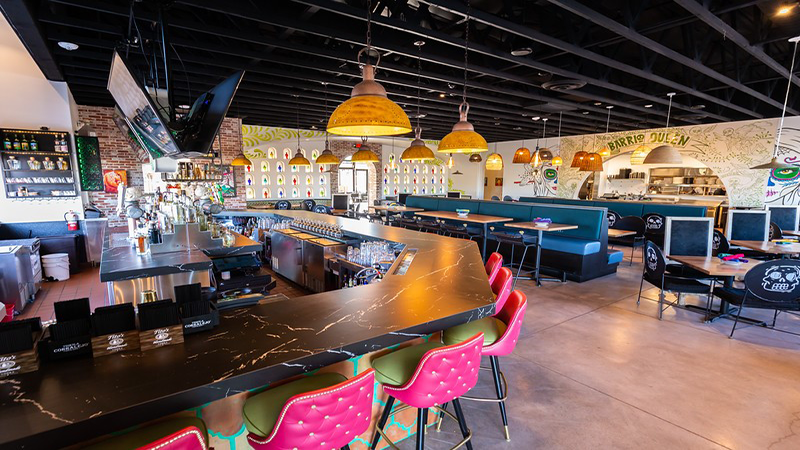 For information about Two Oracle contact Melissa Lal at 520-296-0200 or melissa@larsenbaker.com. For information about Barrio Queen, please contact Ryan Katz at ryan.katz@barrioqueen.com.