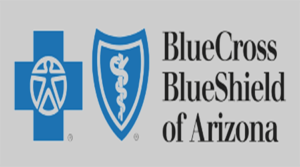 The Phoenix Business Journal is reporting, about 44,000 Blue Cross Blue Shield of Arizona members will need to find a new health plan on the Affordable Care Act health insurance marketplace next year.
The Phoenix-based nonprofit health insurance company will not provide coverage for the Obamacare marketplace in Maricopa and Pinal counties in 2017, but will continue to offer nearly 65 plans in the rural areas of Arizona.
BCBSAZ lost $185 million on individual ACA plans in just two years, said Rich Boals, president and CEO of the state' largest nonprofit health insurer.
"After months of working through scenarios, we believe we have found a mix of plan types and benefits changes that will make these ACA plans sustainable for at least another year," Boals said in a prepared statement.
This move follows the departure of Meritus Health Partners and UnitedHealthcare.
Henry GrosJean, a small business insurance broker in Glendale, said BCBS had some hard decisions to make after losing so much money over the past two years.
Meanwhile, the health plans that haven't bailed yet have submitted rate increase proposals with the Arizona Department of Insurance. Click here for a look at those rate increases.
"When you're forced to accept everyone and cover all of their pre-existing conditions you're going to lose money regardless of what you can charge," GrosJean said.
For full report click here