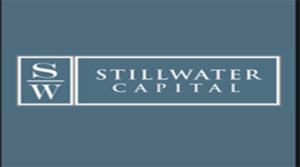 Austin, TX – Berkadia announced that it has secured a joint venture equity partner for Stillwater Capital's garden-style multifamily development project in the South Austin Corridor in Austin, Texas.
Berkadia's Joint Venture Equity & Structured Capital Group, led by Chinmay Bhatt, Noam Franklin and Cody Kirkpatrick, arranged the joint venture equity partner, an overseas institutional family office.
"Stillwater Capital is a unique platform with a significant track record in Texas and a strong pipeline of multifamily development projects," said Bhatt. "We were delighted to facilitate a relationship between Stillwater Capital and this Middle East-based family office. We have known the family office for several years and spent a few months in this particular case helping them identify the right developer, market and transaction in the U.S."
"This collaboration will be of great mutual benefit to both companies. We are positive that this relationship will achieve great success with this apartment project," added Aaron Sherman, Co-Founder & Partner at Stillwater Capital.
Stillwater Capital will build approximately 750 units in two phases on the site. The average unit size is expected to be 830 square feet and will feature a mix of studios, one-bedroom and two-bedroom units. Amenities will include a state-of-the-art clubhouse, community BBQ grill area, resident lounges, fitness center and in-ground pool.
Phase One of the project broke ground in November. Financial details of the project and partnership were not disclosed.
The project is located 10 to 15 minutes from downtown Austin and within 2 miles of I-35 in the South Austin Corridor. In addition to easy access to downtown Austin, the project site is also in close proximity to shopping centers, restaurants, schools and is 20 to25 minutes from Austin-Bergstrom International Airport (ABIA).
Berkadia, a joint venture of Berkshire Hathaway and Jefferies Financial Group, is a leader in the commercial real estate industry, offering a robust suite of services to multifamily and commercial property clients.