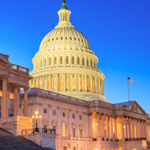 Business Buzz  is designed to give news snippets to readers that our (yet to be award winning) editors thought you could use to start your day. They come from various business perspectives, real estate, government, the Fed, local news, and the stock markets to save you time. Here you will find the headlines and what the news buzz for the day will be.
The Dow Jones industrial average rose 28 points, or 0.2%, to 15,399. The NASDAQ composite was up 51 points, or 1.3%, at 3,914. The gains were broad. Volume was heavy at 3.6 billion shares. The S&P 500 rose 11 points, or 0.7%, to 1,744 Friday, its second record close in as many days.
US DEBT JUMPED RECORD $328 BILLION ON THURSDAY
The U.S. debt jumped a record $328 billion on Thursday, the first day the federal government was able to borrow money again under the deal President Obama and Congress sealed this week. The debt now equals $17.075 trillion, according to figures the Treasury Department posted online on Friday. The $328 billion increase shattered the previous high of $238 billion set two years ago. The giant jump comes because the government was replenishing its stock of "extraordinary measures" — the federal funds it borrowed from since last May as it ran out of money and tried to avoid bumping into the debt ceiling.
PIMA COUNTY WINS FEDERAL GRANT FOR MANUFACTURING
TUCSON, AZ – The U.S. Department of Commerce has given a $457,000 grant to Pima County as part of a government, education and business collaboration to develop a strategic plan for manufacturing in Sothern Arizona and New Mexico region. The grant, which is being administered by Tech Parks Arizona, is part of the first round of $7 million in grants and other investment of the "Investing in Manufacturing Communities Partnership" (IMCP). Grants and investment awarded from the program in 2013 are intended to help communities undertake the strategic planning necessary to compete for the IMCP Challenge being launched this fall and to be awarded in the spring of 2014. Pima County will partner with Tech Parks Arizona, The University of Arizona to build a regional strategy for manufacturing, utilizing the region's strength in border technology: Arizona Commerce Authority, City of Tucson, Greater Yuma Economic Development Corporation, New Mexico Manufacturing Extension Partnership, New Mexico State University Engineering, New Mexico Recourse Network, and Tucson Regional Economic Opportunities (TREO).
BALLOTS MAILED FOR 2013 CITY OF TUCSON ELECTION
TUCSON, AZ- Ballots were mailed Thursday to all registered City of Tucson voters for this year's general City election. Voters will choose council members in wards 3, 5, and 6, and will also decide whether to approve propositions 401 and 402. Voters who have not received their ballots by Tuesday, Oct. 22, should call the City Clerk at 291-3221. Replacement ballots will not be mailed after Oct. 29. All voted ballots must be received by the City Clerk by 7 p.m. on November 5 to be counted.
STEVE WYNN GIVES $25 MILLION TO SUPPORT BLINDNESS RESEARCH
IOWA CITY, Iowa – Las Vegas casino tycoon Steve Wynn said Friday that he gave $25 million to support blindness research at the University of Iowa after becoming convinced that its scientists were leading the way in the search for a cure. Wynn, 71, said that university researchers were "knocking on the door" of a discovery that was unthinkable when he was diagnosed with a rare eye defect when he was in his 20s. He said there was no hope then for individuals inflicted with diseases such as retinitis pigmentosa, which has slowly compromised Wynn's vision and causes nighttime blindness and a lack of peripheral vision.Today, he believes it ispossible that within his lifetime, scientists will be able to use stem cells to restore vision by growing new cells that are not defective and transplanting them into patient's eyes.
HIGH MARKS FOR TPD IN ARMY TIMES "BEST FOR VETS" CAREER SURVEY
TUCSON,.AZ - The Army Times has released its "Best For Vets: Law Enforcement 2014," a law enforcement career survey aimed at identifying agencies with recruitment and employment policies desirable to military veterans. Agencies are ranked based on a rigorous, 90-plus-question survey on topics such as military recruiting, service member-related policies, rules for reservists and departmental culture. TPD was recognized with distinction in the survey for its veteran hiring preference, providing retirement credit for military service, and other veteran-friendly features. According to the survey, 28 percent of TPD officers are veterans.
DETROIT LEFT TURN STARTS NEXT WEEK AT ORACLE & GRANT
TUCSON, AZ - The new "indirect left" feature of the intersection at Grant and Oracle roads is scheduled to take effect next Tuesday, Oct. 22. Drivers on eastbound and westbound Grant Road at Oracle will see yellow flashing turn signals starting today to alert them to the changeover. The project is the first segment of the larger Grant Road improvement project, which will widen Grant from Oracle to Swan road. The project is part of the Pima County RTA's 20-year, $2.1B regional transportation plan.
ENVIRONMENTAL SERVICES TAKING RESERVATIONS FOR HALOWEEN LANDFILL TOUR
TUCSON, AZ - This Halloween, City of Tucson Environmental Services (ES) is offering a tour of the Los Reales Landfill and the ReCommunity, Inc. Materials Recovery Facility (MRF). Participants will get a "behind the scenes" view and learn how ES operates the landfill and how recyclables collected in the blue barrel are sorted and marketed. Tour participants will meet in the upper level parking lot at 4004 S. Park Avenue on Thursday, October 31, 2013 at 8:30 a.m. The tour will be complete by 12 noon. Those who join the tour should wear long pants, closed-toe shoes, hats and sunscreen. Drinking water will be provided. The tour is not for children younger than age 14. Seats are available on a first come basis. To reserve a seat, call ES at 791-3175 by Friday, October 25.
SAGUARO NATIONAL PARK, SABINO CANYON AND OTHER FEDERALLY MANAGED SITES REOPEN
TUCSON, AZ- Sahuaro National Park, the Coronado National Forest (which includes Sabino Canyon), Tumacacori National Historical Park and other federally managed attractions in Southern Arizona re-opened yesterday. The sites had been closed for 17 days due to the partial shutdown of the federal government.