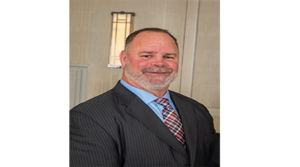 PHOENIX, Arizona – Cannon & Wendt Electric Co., one of the leading electrical service firms in the Valley, is pleased to announce the promotion of Shane Snyder to president. As he prepares for his retirement at the end of 2020, current president David Fagan will move into the role of CEO and work closely with Snyder over the next 14 months to successfully transition the role.
Snyder has over 25 years with the company and, having held almost every job at Cannon & Wendt, brings a unique view to his new role. He knows the inner workings of the organization and has served as Executive Vice President since 2011 which has prepared him well to lead the company.
"Cannon & Wendt has always been about the people. We truly have the best of the best here, and it excites me to lead this team of motivated and inspired people. I know that with the heart and dedication of our employees we will continue to be a leader in our industry," said Snyder, president of Cannon & Wendt. "I am humbled as I make this transition and am thankful to have the guidance of David, and previously Albert Wendt, for the past 25 years. I appreciate every opportunity this company has given me thus far and am looking forward to the future."
Snyder's promotion has been part of the strategic succession planning for the company for quite some time as they prepare for what the future looks like and how they are going to get there. For nearly 75 years, they have been a top electrical firm in the Valley through recruiting and hiring the best talent, which remains a top priority for growth.
"I have no doubt that under Shane's leadership, Cannon & Wendt will continue to be one of the top electrical service firms and I look forward to what the future brings as we transition into this new era for the company," said Fagan, CEO of Cannon & Wendt.
>Snyder is actively involved in the industry, serving on the Board of Governors for NECA as well as the Political Leadership Committee.
For more information on Cannon & Wendt visit www.cannon-wendt.com or call 602-279-1681.