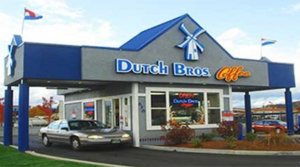 Tucson, Arizona – CBRE announced that a ground lease has been signed with Dutch Bros Coffee at 4565 N. Oracle Road in Tucson, Ariz. This is at the signalized entry to both Tucson Mall and the Tucson Auto Mall.
The former Famous Dave's restaurant building will be demolished and Dutch Bros will built on the site.
CBRE's Nancy McClure in Tucson represented the local landlord, Solar Holdings, LLC. The tenant, BB Holdings AZ, LLC (DBA: Dutch Bros Coffee) was represented by Marty Olejarcyk, Jesse Rozio and Greg Saltz of GPS Commercial Advisors of Scottsdale.
Dutch Bros Coffee will construct its new location and open later in 2021.