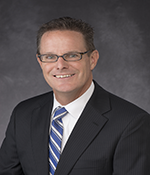 Phoenix – CBRE has hired First Vice Presidents Brian F. Raczynski and Tim Watters, two tenured, well-respected commercial real estate professionals, to join the firm's Office Services Group in Phoenix, Ariz. They will partner on a team that will deliver integrated, strategic landlord advisory services including asset management and the acquisition, disposition and leasing of office space in the Phoenix metro market.
"Brian and Tim have an established track record and a solid reputation in the industry, which complements our market-leading lineup of office services brokerage professionals," said Craig Henig, CBRE's senior managing director and Arizona market leader. "Their combined talent and market knowledge add value and strengthen our ability to serve the complex real estate requirements of office property owners and operators."
Mr. Raczynski also returns to CBRE after seven years with Colliers International, where he was also a senior member of the top producing Landlord Advisory Group. Over the course of his 20-year commercial real estate career, Mr. Raczynski has leased over 5.2 million square feet of office space. His efforts have increased his clients' gross revenues by over $320 million to date. He has extensive experience with asset management and leasing for some of the country's most active pension and endowment funds; he also has significant experience negotiating contracts with public sector entities like the DEA, FBI and Veterans Affairs, among others. In 1999 he was named CBRE's Rookie of the Year in Phoenix.
Mr. Raczynski attended Central Connecticut University and holds dual Bachelor of Science degrees in accounting and finance.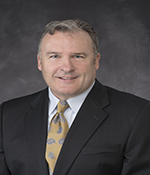 Mr. Watters, who began his real estate career at CBRE in 2000, returns to the firm from Colliers International's Phoenix office where he served as a senior member of the company's Landlord Advisory Group for the past seven years. Since 2002, he has leased over one million square feet and has been involved in more than 100 lease transactions annually. Prior to entering the commercial real estate industry, Mr. Watters was a professional hockey player in the National Hockey League for the Winnipeg Jets and Los Angeles Kings. He also competed in the 1980 and 1988 Winter Olympics for the Canadian National Team.
He holds a Bachelor of Science degree in business administration from Michigan Technology University.
CBRE is the market leader of office services in the metropolitan Phoenix market. Leveraging local market knowledge against a world-class, global real estate services platform, CBRE's office services experts act as advisors and become an invaluable part of clients' decision-making processes by providing integrated products and services including strategy development, management, finance, corporate services, consulting and leasing.
Mr. Raczynski can be reached at 602.735.5682 / brian.raczyinski@cbre.com. Mr. Watters can be reached at 602.735.5611 or tim.watters@cbre.com.