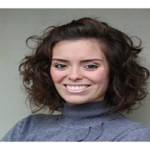 Los Angeles — CBRE Group announced that Melina Cordero, a retail analyst, consultant and researcher has joined the company as head of retail research, the Americas. Cordero will work closely with CBRE Retail business-line leaders and professionals to generate innovative, in-depth research and analysis to inform CBRE clients about the ever-changing retail and shopping center industries.
"Cordero's work at CBRE will be a key component of our multifaceted strategy for serving retail clients," said Anthony Buono, executive managing director of retail, the Americas for CBRE. "CBRE will combine her keen analysis with our superior technology for selecting retail sites and our team of hundreds of professionals trained in the art of retail to provide a comprehensive suite of services for our retail clients."
Cordero was previously director of analytics at path intelligence, a U.K.-based data and customer-analytics technology firm. In her latest role there, she oversaw the creation of the company's North American division, working with a large portfolio of retail clients across the continent. Prior to Path Intelligence, Cordero worked as a global industry analyst tracking the retail and consumer-goods industries at Euromonitor International in London. Before that, she worked in urban planning and business policy research at the U.K. Parliament.
"We are very pleased to add Melina to our research team, which tracks many commercial real estate asset classes and industries across several continents," said Spencer Levy, head of research for CBRE's Americas. "Her deep international experience will enrich our team's docket of in-depth reports on retailing trends, which covered luxury retail last year and will examine other trends important to both retailers and owners/investors in the retail space under Melina's leadership in the Americas."