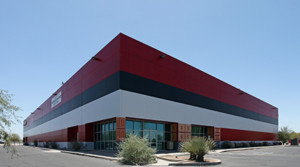 TUCSON, ARIZONA -- Consolidated Electrical Distributors, Inc. (CED) leased 20,250-sqaure-feet at 3981 N. Business Center Drive from 3981 LLC. The remaining portion of the 50,000-square-foot building is occupied by Mattress Firm.
It was originally founded as Hussar Electrical Supply in 1947.
Capitalizing on its success and potential, it was later acquired by Consolidated Electrical Distributors wherein the amazing work that began over 80 years ago, continues today. The number one goal at CED Tucson is customer satisfaction and they will not stop until it has been achieved.
Gary Emerson of GRE Partners, LLC represented the landlord and Dave Hammack of Cushman & Wakefield/Picor represented the tenant.