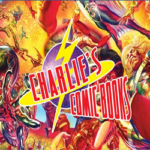 TUCSON, Arizona — There will be thousands of comics available for only TWENTY-FIVE CENTS EACH for TEN DAYS starting February 1st, to commemorate the GRAND REOPENING of Charlie's Comic Books in its new location at 1421 S. Kolb Road, Tucson, AZ 85710.
Charlie's Comic Books will relocate from 5460 East Speedway (at Craycroft) to its bigger, better and permanent new location and be ready to reopen on February 1st.
Charlie Harris has been selling comics in Tucson for over a quarter century. "It was time to stop paying rent and become a property owner," Charlie said. "That was a major motivator to buy a building. The new place is also a third bigger, which will allow more space to display my current stash of 85,000 comics."
Charlie makes a determined effort to read every comic book that comes to him, so he knows the material and can speak knowledgeably about all of them.
It's important to Charlie to also support local comic creators in the community and stocks their small press publications. In turn, the creators tend to support his shop. A few times per year, events in the shop benefit various local and national charities with local creators spending the day providing sketches and autographing their latest projects. These events often involve raffles and auctions for the charities.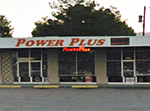 "I also like to keep a large stock of all age comics and books in stock and find that comics are a great way to interest children in reading when the characters and topics are those that are already known favorites," Charlie says.
The new location is a 2,890-square-foot building, built in 1963, that commanded a sale price of $270,000, or roughly $93 per square-foot.
Frank Arrotta with Tucson Realty & Trust Company represented both buyer and seller, Roy W Goss in the transaction. Goss was an owner occupant of the property prior to the sale dba Power Plus and is now retiring. Power Plus handled Harley Motorcycle rebuilds, custom builds and repair work at this location for 25 years.
For more information, Arrotta should be reached at 520.577.7000. To learn more, go to RED Comp #4413.
If you have any comic book questions or requests, Charlie can be contacted by email at Charlie@charliescomicbooks.com or by phone at 520.320.0279.
If you can't make it to the shop, Charlie promises to do his best to answer your questions, fill orders and recommend comics, products and series' that will interest and entertain you. Mark the date to stop by the new location on February 1st.