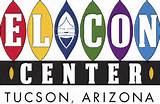 As has been reported, the new Walmart at El Con Mall will have its Grand Opening Sept 11th, where it will employ 280 people, and may soon be able to also sell beer and wine. The Tucson City Council voted unanimously Tuesday evening to approve a request for the big box store to have a series 10 liquor license. The request now goes to the state liquor board meeting Thursday in Phoenix. Liquor License Application -  Walmart Supercenter #3884, 3435 E. Broadway Boulevard (Ward 6) Tucson. To see our full story of Aug 7, 2013 click here.
On March 19, 2013, after considering the referenced liquor license application and hearing related testimony and protests, the Mayor and Council unanimously disapproved of the requested license. The matter then proceeded to the Arizona State Liquor Board, which conducted a lengthy hearing on July 11, 2013 where the state liquor board also denied Walmart's application for a liquor license at this location.
Following this Order, representatives from Walmart and from nearby Homeowners' Associations (Colonia Solana, El Encanto) engaged in discussions and hashed out an agreement that would resolve issues that prompted opposition and protests to the license application.
The negotiations between Walmart and the Neighborhood Associations were successful, and on September 6th, the parties executed an agreement that includes the following terms:
1. Walmart shall limit the hours that it will be open to the public from 6:00 a.m. to 11:00 p.m., with certain exceptions (the store will be open continuously on Thanksgiving through the subsequent Saturday; and will be open until midnight from that Sunday through New Year's Day).
2. Walmart will not apply for a series 9 liquor application (which would allow sale of all liquors, rather than just beer and wine) for at least 2 years following the "Grand Opening" of the store (scheduled for September 11, 2013).
3. Walmart will not sell firearms or ammunition at this store while it holds a liquor license of any series at this location.
4. The Associations will submit letters to the Liquor Board withdrawing their opposition and protests to the issuance of the series 10 liquor license application.
5. The Associations will attempt to secure the withdrawal of protests filed by individual persons who are not members of those Associations.
The agreement is conditional upon the Board's reversal of the Order denying the license application. The state liquor board is scheduled to hear the Request for Rehearing at their next meeting on Thursday, September 12, 2013 in Phoenix.