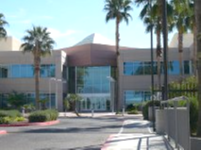 PHOENIX, AZ– The Real Estate Daily News reported this sale on February 20, 2014 see https://realestatedaily-news.com/w-p-carey-adds-19-million-building-tucson-international-portfolio/ for the story. Colliers has brought additional information to our attention that we wanted to share with our readers.
Colliers International of Phoenix completed the sale of a 143,650-square-foot Class A office building for $18.95 million, or $131.95 a square foot.
W. P. Carey Inc. on behalf of CPA®:17 – Global, one of its managed REITs, purchased the building, which is leased to a single tenant. The seller was Summit Properties of Seattle.
Neil Glassmoyer, senior vice president; Tivon Moffitt, vice president; and Peter Bauman, senior associate; all of Colliers International in Greater Phoenix, served as brokers for the buyer and seller.
"The transaction is the largest office sale in Tucson based on square footage since January of 2008 and involves one of the highest quality assets in the market," Moffitt said.
"This sale shows demand for assets in the Tucson market that have investment-grade tenants," Bauman said.
Constructed in 2002, the building is located at in Tucson and is situated on 16 acres at the Tucson International Business Center.
"The buyer acquired this Class A office building well below replacement cost with a high-quality tenant in place," Glassmoyer said.
Gino Sabatini, W. P. Carey Managing Director and Co-Head of Global Investments, noted, "The quality of the tenant and the criticality of the asset to their operations made this an attractive investment for W. P. Carey. The building's size along with significant improvements made by the tenant are key factors in meeting the tenant's unique requirements and consequently enhanced the investment value of the asset for us."
Neil Glassmoyer, Tivon Moffitt and Peter Bauman with Colliers International in Phoenix handled the transaction and should be reached at (602) 222-5000.