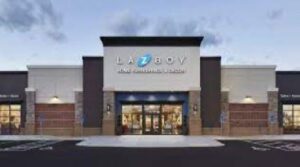 TUCSON, ARIZONA – Located directly along the main corridor from Mexico to Tucson, "The Landing" is a 65-acre mixed-use project designed to appeal to visitors and the surrounding community alike. An eclectic mix of retail, restaurants, office and hospitality encircle a vibrant family-friendly zocalo-like plaza with local food, retail, entertainment and amusements.
An 8.5 acre site at 4570 S Landing Way at The Landing in Tucson sold for $2.7 million ($7.29 PSF). The site will be used for construction of a 210-unit apartment complex called Tucson Landing Apartments by the buyer, HCW of Wichita, KS (Sam Cantonese, Jr. manager).
The transaction closed on August 29, 2022.
Jerry Hawkins and Kimbra Cole with Hawkins Cole Hospitality & Investment Real Estate represented the seller, an affiliate of Bourn Properties of Tucson (Don Bourn, manager).
The buyer also constructed the Wood Springs Hotel at the Bridges, another site sold to them by Bourn Properties.
In a second transaction at The Landing, National Retail Properties, LP, an affiliate of NNN GP Corporation of Orlando, FL (Mr. Paul Bayer, EVP) purchased .91 acres at 4720 S Landing Way for $1.325 million ($33.43 PSF) for construction of a La-Z-Boy store.
Darren Pitts with Velocity Retail Group (Phoenix) represented the developer in this transaction that closed on September 8, 2022.
Alan Tanner with Bourn Advisory Services represented Bourn Properties, LLC (Don Bourn).
Bourn Properties also sold the ground lease for Chipotle Mexican Grill Bridges for $1.335 million ($127. PSF) for the leased fee interest in the land. Chipotle was built on the site in 2021.'
Regan Amato and Ryan Tanner with JLL (Phoenix) represented the seller, Bourn Properties in this transaction the closed on September 9, 2022.
The investor, Johnson's Trailer Park, LLC (Kalispel, MT) c/o Mr. Gary Johnson  was self-represented.
For more information, Amato and Tanner can be reached at 602.288.3474; Pitts can be contacted at 602.682.8100, Hawkins and Cole should be called at 520.222.2525 and Alan Tanner is at 520.323.7624.
To learn more, see RED Comps #10151, #10171 and #10176.