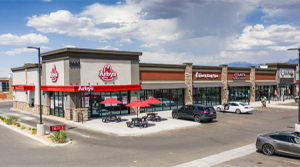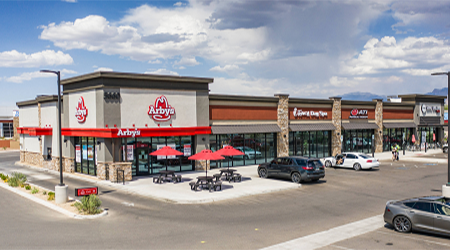 Newly constructed retail centers well leased by popular national and regional brands
TUCSON, Ariz. – Cushman & Wakefield announced the firm has brokered the sale of two newly constructed, multi-tenant Class A retail properties in Arizona. The transactions included the Shoppes at Cortaro Ranch in Tucson that sold for $5.2 million, and a freestanding retail asset in Lake Havasu that sold for $4.35 million. Both properties were acquired by out-of-state-investors. Chris Hollenbeck with Cushman & Wakefield in Phoenix represented the sellers in the transactions.
Chris Hollenbeck said, "These are newly constructed Class A retail assets, each having strong, stable and synergetic tenancy with attractive rent rolls, and that are also extremely well located in their respective trade areas. These types of high quality, well tenanted retail assets remain in high demand from investors everywhere, even during the pandemic."
Built in 2020, the Shoppes at Cortaro Ranch totals 10,617-square-feet on 2 acres and is fully leased to a strong roster of tenants. Located at 5660 W Cortaro Farms Rd, the property is positioned in a strong trade area and with excellent access and visibility from the I-10 freeway. The center was acquired by Colorado-based Sonoma Heights, LLC, and the seller was Cortaro Commercial JV, LLC of Terry Haute, Indiana.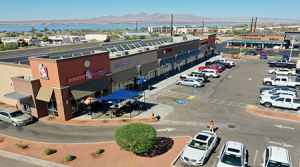 The Lake Havasu asset consists of an 8,314-square-foot retail property on 1.18 acres built in 2018. Nearly fully leased, it also consists of a strong tenant roster. The property is located at 85 N Lake Havasu Ave, a main thoroughfare through the city, and offers excellent visibility from Route 95. It is also positioned at the hub of the retail trade area, with numerous national credit tenants. The center was acquired by 85 N. Lake Havasu, LLC of Thousand Oaks, California. The seller was Havasu Mesquite, LLC of San Pedro, California.
To learn more, see RED Comp #8347.