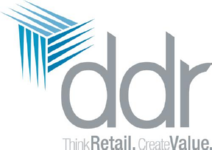 Private equity fund Blackstone Real Estate Partners has teamed up with DDR Corp. again, this time bringing the Beachwood, Ohio–based REIT into its previously announced deal to acquire a portfolio of 76 power centers from American Realty Capital Properties. This third joint venture of the two companies will buy the portfolio for nearly $2 billion, including $461 million in assumed debt and approximately $800 million in new financings.
Blackstone owns 95 percent of the venture's common equity, and an affiliate of DDR owns the rest. DDR will also invest up to $300 million in preferred equity in this venture, with a fixed dividend rate of 8.5 percent, and has agreed to provide leasing and management services for the acquisition. The partners say they will sell 29 of the properties after the deal closes, in the third quarter.
The portfolio consists primarily of prime power centers in Atlanta, Chicago, Denver, Houston, Los Angeles, Phoenix and the District of Columbia. Trade-area demographics across the portfolio include household incomes of about $75,000 yearly and populations of about 400,000 people. The portfolio is about 95 percent leased, with the average base rent per square foot at 6 percent below DDR's current prime portfolio — representing a unique opportunity to drive future growth, according to CEO Daniel B. Hurwitz. These growth opportunities include eight vacant junior anchor boxes, about 100 available small shops, about 20 outparcel-expansion opportunities and roughly 30 potential candidates for recapture of below-market spaces, the firm says. "We expect to generate outsized asset-level growth by leveraging our operating platform," Hurwitz said in a press release. In January Blackstone teamed up with DDR to buy 46 U.S. shopping centers for $1.4 billion from a unit of Israel-based Elbit Imaging.
American Realty Capital says it plans to use the proceeds to pay for 500 freestanding Red Lobster restaurants it is acquiring in a $1.5 billion sale-leaseback deal with private equity firm Golden Gate Capital.