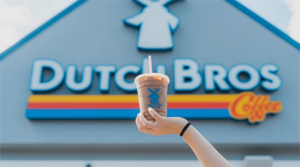 CAVE CREEK, Arizona – Cave Creek AZ Development Group LLC, an affiliate of Long Development Corporation (David Long, President) has ground leased 2.43-acres located at the southwest corner of Cave Creek Rd & Olesen Rd in Cave Creek, Arizona for the construction of a 900-square-foot Dutch Bros store.
Dutch Bros will be part of an existing 5-lot, 10-acre shopping center which is already home to Tractor Supply Company and AutoZone with two available PADs remaining. The site shares a full movement traffic signal with Walmart Supercenter located east of Cave Creek Road.
The Cave Creek store will be the 22nd unit for Dutch Bros east of I-17 and is anticipated to open in Q2-2019.
Long was self-represented in negotiations and Brian Bridgeman with American Realty Brokers represented the tenant.
For more information on the Dutch Bros project or remaining PADs, Long should be contacted directly at 602.574.0731. Bridgeman can be reached at 602.486.1326