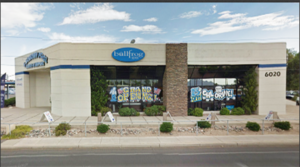 TUCSON, AZ — DeCook Properties (William De Cook, manager) dba E-Konomy Pool Service & Supplies purchased the building at 6020 East Speedway Blvd. in Tucson for $2.1 million ($146 PSF). The buyer has been a tenant at the 14,369-square-foot building on 4.2 acres since February 2015, and exercised a lease purchase option in this transaction.
In service since 1961, E-Konomy Pool Service & Supplies provides a full range of maintenance, renovation, and repair services for in-ground pools and spas in Tucson. E-Konomy Pool Service & Supplies carries an extensive inventory of pool supplies, such as chemicals and parts, as well as other pool products at two retail locations.
E-Konomy Pool Service & Supplies has a second location at 3821 West Costco Drive #115 in Marana.
There are so many new products and technological advances in pool care these days, it can often be difficult to decide pool needs. E-Konomy Pool Service & Supplies' goal is to help customers sort through the unnecessary products and select exactly what they need. Using modern technology to maximize the quality and efficiency of its work. E-Konomy's experienced staff offers sound advice in making a selection from high quality inventory items including Spas and Hot tubs by Bullfrog and DreamMaker.
As part of the Pool Pro Network, E-Konomy Pool Service & Supplies can provide the best pool products and most dependable customer service.
Roy Drachman with Roy Drachman Realty Company of Tucson represented the buyer in the sale and leasing of the property. Drachman also represented the seller, The Emich Family Second Limited Partnership, LLP of Tucson.
For more information, Drachman should be reached at 520.748.8400.
To learn more, see RED Comp #4236.