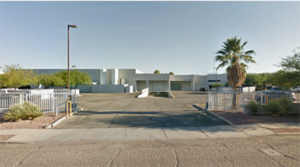 TUCSON, Arizona — Universal Avionics Systems Corporation ("UA") completed its acquisition by Elbit Systems Ltd. (NASDAQ and TASE: ESLT) with the $21.3 million (133 PSF) sale of its headquarters at 3260 E Universal Way in Tucson. As part of the $120 million acquisition of the assets and operations of the privately-owned company.
The 160,905-square-foot building on 12.89 acres was built in 1999 at the Airport Commerce Center.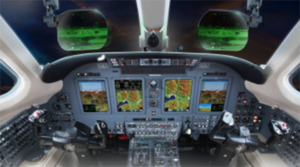 Headquartered in Tucson Arizona, and operating in several facilities across the U.S., Universal Avionics is a developer and manufacturer of commercial avionics systems for the retrofit and forward-fit market, for a wide range of fixed and rotary aircraft types. Universal Avionics' solutions include Flight Management Systems (FMS), displays, communication systems, complete cockpit solutions and additional advanced commercial avionics systems, which are complementary to Elbit Systems' internationally successful commercial avionics systems, Enhanced Flight Vision Systems (EFVS) and Head-Up Display (HUD) product line
Elbit Systems Ltd. is an international high technology company engaged in a wide range of defense, homeland security and commercial programs throughout the world. The Company, which includes Elbit Systems and its subsidiaries, operates in the areas of aerospace, land and naval systems, command, control, communications, computers, intelligence surveillance and reconnaissance ("C4ISR"), unmanned aircraft systems, advanced electro-optics, electro-optic space systems, EW suites, signal intelligence systems, data links and communications systems, radios and cyber-based systems. The Company also focuses on the upgrading of existing platforms, developing new technologies for defense, homeland security and commercial applications and providing a range of support services, including training and simulation systems.
As a wholly-owned subsidiary of Elbit Systems, Universal Avionics will lead commercial sales in North America for Elbit Systems' Aerospace Division's Commercial Aviation Business Line and enable the Company to offer a broad portfolio of advanced end-to-end cockpit solutions for commercial OEMs and After-Market customers.
"Combining our product offering with Elbit Systems' strengthens our position in the market," said Paul DeHerrera, UA Chief Executive Officer. "Our vision is to be the premier cockpit avionics supplier for the commercial aviation market, providing a fully-integrated 'heads-up' and 'heads-down' experience for pilots by combining Elbit's commercial HUD (Head-up Display) technology with UA's FMS and display systems," he added. "Our complete solution will support forward-fit and retrofit aircraft including fixed-wing and helicopters."
Elbit Systems' acquisition of UA brings forward an innovative opportunity to the market that until now, hadn't existed. The marketplace can expect new commercial avionics technology offerings as two product lines combine to create some of the most forward-thinking technology in cockpit avionics.
Following the acquisition, Universal Avionics' business will continue to operate, with the same management and workforce and under the same name, as a wholly-owned U.S. subsidiary of Elbit Systems.
No brokers were involved in the transaction.
To learn more, see RED 5714.