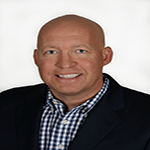 TUCSON , Arizona —  Will White of the Land Advisors Organization (LAO) has lead the Tucson office for 18 years, providing strategic direction for the sale and marketing of residential land and working closely with homebuilders, assembling a record of success selling and marketing the region's top master planned communities. He is known for his role in high-profile, high-price land deals in the region and closed on 600 lots and $21 million in sales volume for 2018.
We recently sat down with White to get his thoughts on the past year and what he sees coming our way in Tucson for 2019.

Q. Now that we are off and running in 2019, what were the takeaways for 2018 and how is it looking now as the selling season kicks off?
2018 was interesting to us on a number of fronts. First, sales, permits and traffic all improved, with Tucson experiencing its 3rd year in a row of double-digit permit growth. Second, despite these accelerated numbers, the Tucson homebuilders bought almost 1,000 less lots than they did in 2017. This decision has amplified our lot shortage issue and put our area's homebuilders in a tough spot as it relates to lot pipeline in the coming years.
Better said, the problem for Tucson is that as demand gets stronger and stronger, the land isn't prepared to handle the growth. Third, and probably the most discussed topic in Tucson real estate circles, was costs. Tucson was hit hard and early with costs increases on both the vertical and horizontal sides of a transaction, making it very hard to get the deals to work. These increases caused delays in land deals that would have normally closed last year and subsequently delayed the construction of those communities. The good news is that 2019 is starting off strong as the deals scheduled to close last year are closing now but, view that with a grain of salt – these lot shortages and cost increases are still very much an issue for Tucson.
Q. Why do you think Tucson was hit so early with the costs increases?
The main issue was that Tucson ran out of finished lots early in the recovery and homebuilders switched to buying platted lots that needed to be developed. As that all came on at once, it was difficult for the local contractor base to handle all the work and the jobs got more expensive – quickly. Note that it wasn't only material costs; labor costs also soared and it became a challenge to find enough crews to put on a job. As subcontractors realized they could only do so many jobs, they responded in a predictable way: they raised their prices even further.  Thankfully, we think the situation is much more stable right now as costs appear to have leveled-off (or gone back down in many cases), but no doubt about it – costs will continue to be a concern in 2019.
Q. The Tucson market is rolling again and 2019 seems to be off to a great start. What are the biggest threats to slowing this momentum?
The homebuilders have been extremely active with us to start the year, which is great. That is the main component that we will be watching in 2019. There are always a million threats to slow things at any one given time, but we think the biggest one is homebuilders becoming complacent regarding their land inventory and their associated pipelines.
The main question becomes, how will they want to address the first half of the year: aggressive or reactive? Due to long development timelines, 2019 is already set-up due to the limited lots that were bought in 2018. Therefore, the real pressure becomes to create stronger pipelines for 2020-2021. If lots get purchased and under construction in Q1/Q2 then community growth looks much better into 2020. If the deals delay into the second half of the year, then 2020 is under pressure also – and likely at even higher levels.
In addition to homebuilder behavior, we will also be closely watching costs, again both vertical and horizontal. Land costs are up, costs to build lots are up, and the costs to build homes is also up. This will continue to put pressure on margins.
Q. If all those components are on the rise, then isn't affordability becoming one of the biggest challenges?
Affordability is the name of the game for 2019. Homebuilders have made a huge push to identify smaller lots and smaller product in an effort to get the home prices down. The problem with that is there are only so many locations you can get the 40' and 45' wide lots. The homebuilders that started this search early in 2018 are doing really well with it. We are also seeing projects a bit farther out like Red Rock that will be able to offer a great lifestyle package of affordability.
I think from a regional standpoint, Tucson is still extremely affordable when compared to other west and southwest markets. While we do have a variety of challenges – particularly those we have discussed earlier – from an affordability standpoint, we are in a relatively enviable position.
Q. What is the homebuilder strategy in Tucson and, in light of the current environment, do you see it changing?
We have been studying a 6-7 year trend in Tucson where homebuilders make substantial acquisitions and then cool off for 24+/- months. It has been the same for the past 2 years and we expect 2019 to be a much stronger year of reloading. Some builders have put together a strategy that includes taking positions in all the areas larger master-plans and then supplementing those with unique stand-alone opportunities. This has proven to be a good long-term strategy as they have an ongoing "conveyor belt" of lots that they can count on in the master-plans and that allows them to strengthen multi-year pipelines.
As the market continues to perform better, the 30-50 lot projects are going extremely fast so we expect the dominant strategy to shift to include larger purchases to ensure more inventory. The master-plan growth is simple, that is where the "shovel ready" lots are, and the best delivery programs exist. The master-plans also have 3-4 years of strong performance to underwrite to. The key will lie – in large part – in how well homebuilders can find and capitalize on the unique stand-alone opportunities I described above as those are becoming harder to make work.
Q. How has your office in Tucson adapted over the past 18 years?
Anyone who works with us knows how much goes on here. We have worked to take as much of the 'guess work' out of the deals we offer to the market as we can, and are not as quick to move something to market unless everyone understands costs, approvals etc. We are very organized and methodical in our approach, and our clients find this to be extremely valuable. Frankly, I just don't think we are ever going to be in a position that we don't have to be flexible, and we realize our true value lies in being able to see things before the market does. So long as we continue to do that, and so long as we continue to put our client's needs first, we should have another great 18 (or more) years in front of us!
Q. Okay, so knowing what we know, how do the next 5 years play out in Tucson?
You would be hard pressed to find one component of Tucson's economic picture that is doing much better than real estate. Job creation has substantially improved, population growth is up, and home prices have increased along with sales and construction. I believe that 2019 is already scripted but 2020 and 2021 could be off to the races. It will go one of two ways: if homebuilders are proactive, they can secure their inventory early this year and throughout. Tucson could finally get to growing community counts and opening-up new projects. On the flip side, if the homebuilders revert to being reactive to the market, we could be playing from behind for the next 2-3 years and that would put pricing pressure on everything in the marketplace. Tucson is looking extremely stable from many sides and with what we are seeing so far this year I am as bullish as I have been.