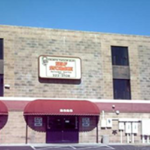 North Tucson Self Storage, LLC of Tucson Sidney Felker (manager) sold the Storage Facility at 2525 North Tucson Boulevard in Tucson to Extra Space Storage (Charles Allen, member) for $8.163 million ($155 PSF).
Formerly known as North Tucson Self-Storage, the property has been rebranded Extra Space Storage. The 3-story facility is fully air conditioned and has 807 storage units in 52,693-square-feet of rentable space. Built in 1984 on .92 acre it is located two block north of Grant Road on Tucson Boulevard in Central Tucson.
Bill Alter of Rein & Grossoehme Commercial Real Estate in Phoenix specializing in storage facilities was called on to consult the seller on the property and said, "This sale established a new record high price-per-rentable-square-foot, being sold at $155 per-square-foot."
"Air conditioned storage units are naturally able to charge higher rents and bring a higher resale value to the property as a result," Alter explained. "This is a new record high price for the Tucson market."
Extra Space Storage, Inc. (NYSE: EXR) is a real estate investment trust based in Salt Lake City, Utah with regional offices in California, Connecticut, Florida, Maryland, Massachusetts, New Jersey, New York and Texas. Extra Space Storage is the second largest operator of self-storage in the U.S., and is a national owner, developer, acquirer and operator of professionally managed self-storage properties.
Extra Space Storage is a thirty-year old company that has been involved in the self-storage industry since its inception.
According to the company's website, as of September 30, 2014, the Company owned and/or operated 1,350 self-storage properties in 35 states, Washington, D.C. and Puerto Rico. The Company's properties comprise approximately 950,000 units and approximately 80.0 million square feet of rentable space. The Company offers customers a wide selection of conveniently located and secure storage solutions across the country, including boat storage, RV storage and business storage. The Company is the second largest owner and/or operator of self-storage properties in the United States and is the largest self-storage management company in the United States.
For more information, Alter can be reached at 602.315.0771 or at Bill@RGcre.com. Felker should be contacted at 520.742.0440 and Charles Allen with Extra Storage may be called at 801.562.5556.
To learn more, see RED Comp #3823.