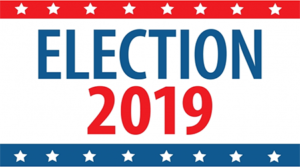 Tucson, Arizona – With 102,454 (39%) total ballots cast in the City of Tucson election, the official canvass was accepted and approved by Mayor and Council Tuesday afternoon. Regina Romero is the first woman Latina elected Mayor and both Prop 205 and 409 were defeated. Although no major changes since election night, here are the official numbers:
MAYOR
Romero, Regina (D)                55,654      55.90%
Cease, Mike (Green)                 3,953         3.97%
Ackerley, Ed (Independent)  39,233     39.40%
WARD 1 Council Member
Santa Cruz, Lane (D)             57,124       57.76%
Nagy, Sam (R)                         36,836     37.24%
Smith, Matthew (G)                4,819        4.87%
Ward 2 Council Member
Cunningham, Paul (D)            59,513      59.98%
Williams, Ewart (R )               34.251      34.52%
Peterson, William (G)               5,337       5.38%
WARD 4 Council Member
Lee, Nikki (D)                         57,013        57.50%
Hicks, Michael (R)                 37,254       37.57%
Bissell, Cara (G)                       4,790         4.83%
PROP 205 AMENDING TUCSON CODE TO ESTABLISH SANCTUARY POLICIES; PROHIBIT TUCSON POLICE PARTICIPATION IN ANY LAW ENFORCEMENT ACTIVITY FOR THE PURPOSE OF DETERMINING IMMIGRATION STATUS; LIMIT OFFICERS' AUTHORITY TO INQUIRE ABOUT IMMIGRATION STATUS OR CONTACT FEDERAL AGENCIES TO DETERMINE STATUS; AND LIMIT JOINT LAW ENFORCEMENT OPERATIONS BETWEEN TUCSON POLICE AND FEDERAL AGENCIES
Yes            29,285          30.22%
No             67,631          69.78%
Prop 409 AMENDING THE CHARTER OF THE CITY OF TUCSON TO INCREASE  THE SALARIES OF THE MAYOR AND COUNCIL MEMBERS AS RECOMMENDED BY THE CITIZENS' COMMISSION ON PUBLIC SERVICE AND COMPENSATION.SALARY INCREASES PROPOSED BY THE COMMISSION:MAYOR: FROM $42,000 TO $63,128 PER YEAR COUNCIL MEMBERS: FROM $24,000 TO $42,081 PER YEAR
Yes            39,563         41.22%
No             56,425         58.78%
Complete canvass can be found here.
Complete canvass by precinct can be  found here.