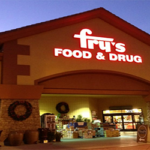 TUCSON, ARIZONA — Several rezoning projects are asking for you to Be Heard, one in the City of Tucson and the other in Pima County. Don't miss these chances to Be Heard!
First, support is needed at the Tucson Mayor and Council Hearing on TUESDAY NOVEMBER 21, 2017 at the Mayor and Council Chamber at City Hall, 255 W. Alameda, Tucson, AZ at 5:15 p.m.  As many of you know, rezoning is needed at the northeast corner of 22nd Street and Houghton Road for a new Neighborhood Shopping Center that will be anchored by a 99,000-square-foot Fry's Food and Drug Store.
In the fall of 2016, the City of Tucson Mayor and Council approved the first part of this rezoning, the neighborhood plan amendment. After some procedural issues, it has made it through to the Zoning Examiner hearing AGAIN last month and will be heading to the Mayor and City Council this month.
Much of the success of this project so far is to the credit of the community members who have come to the hearings to voice their support for the project. These concerned citizens and business colleagues recognize that we all need to come together and support responsible growth in our community. The Save Houghton East Coalition is relentless in its opposition of this project and is being assisted by a larger group made up largely of "no growthers" who oppose nearly every new development project proposed in Tucson. They are often successful because of their well-organized, extremely vocal opposition to new development and most importantly, show up in large numbers to the Tucson Planning Commission, Zoning Examiner, and City Council hearings to voice their opposition to these new projects. If we want to see new, responsible growth in Tucson, we need to work together as a business community and rally supporters to attend and Be Heard at these public hearings to counter this opposition.
Please contact Craig Finfrock, CCIM, of Commercial Retail Advisors or Linda Morales of The Planning Center for more information and let them know if they can count on your support. Finfrock should be reached at 520.290.3200 or email him at cfinfrock@cradvisorsllc.com Morales is at 520.209.2632 or by email at lmorales@azplanningcenter.com.
Don't miss this chance to Be Heard. If you are unable to attend this hearing, it would be greatly appreciated if you would email the Principal Planner and Mayor and City Council Members.
Support for a second rezoning project is also being asked of the community to Be Heard by Jason Tankersley, CEO of The Fairfax Companies.
Tankersley writes: I am attempting to open up another recycling and landfill facility in on South Wilmot Road in Tucson. I need your help!
There is no other facility like this one in the country. We will have manufacturing, mining, composting, landfill, and recycling all in the same facility.
PLEASE, help us in opening this new amazing facility. (attached is a site plan and narrative describing the uses)
This project and my company need all the community support we can get. I have drafted copies of letters and request calling the Supervisors' offices to help. The Planning and Zoning Commission Vote will be held on Wednesday, November 29th, so please don't delay. Letters, faxes, or calls will be helpful. Please contact Tankersley at 520.290.9313 or email him at Tank@ffxsite.net for more information.