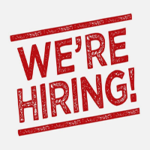 Come join RED COMPS, a division of the Real Estate Daily News. We are growing and looking for professional sales and research team members for our subscription-based 'Commercial Real Estate Sales Database' in the greater Tucson Metropolitan area.
We are an ideal fit for sales or research professionals with either a commercial or residential real estate background such as realtors, lenders, investors, developers, speculators or anyone else with some knowledge of the real estate industry. No other site has the ability to provide the kind of in-depth, up-to-date information needed by those involved in the  Southern Arizona's commercial real estate markets, so consider joining us.
Applicants must be comfortable around computers and have an understanding of database and website operations. Complete training and leads will be provided.
Want to learn more about joining our team? Let's talk. Call the Real Estate Daily News at 520.877-2656 for further information.