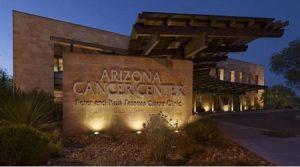 by Rick Kleiner, MBA, with Cushman & Wakefield | PICOR
reprinted from Trendreport October 2023
TUCSON, AZ (October 10, 2023) -- With investment activity down across all commercial property types in 2023, medical office buildings have felt the impact but remain in high demand. This is due to solid fundamentals in rental growth, stable rent rolls, and lower vacancy compared to other commercial property types in the current economic climate.
In 2022, medical office sales in Tucson and Phoenix achieved higher prices and averages per SF based on compressed cap rates of 5 to 5 ½%. In 2023, the volatility of interest rates and the lending market are causing cap rates to trend upwards in the 6 to 7% range. That said, premium medical office properties with superior locations, strong credit tenancy, and lease terms of 10+ years may still command cap rate valuation in the mid to upper 5% range. Such a case is the Banner University North Campus sale in August. Located at 3838 North Campbell Avenue, the sprawling 281,500 square foot campus along Allen Road encompasses the University of Arizona Cancer Center, Banner's North Clinic, a vacant land parcel of 13.6 acres, and parking of 5.2 spaces per 1,000 sq ft in a multi-story parking structure and surface lot. The sale attracted national interest, with buyer Ventas, Inc. www.ventasreit.com paying $134 million for Banner's 12-year lease based on 1st year NNN rent of $7.32 million, which equates to a 5.5% cap. While the Banner North sale is considerably larger than typical, the fundamentals of the transaction are noteworthy.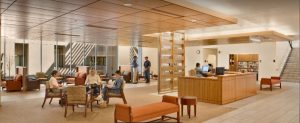 Another trend worth noting is that some medical office owners are informally sounding out off-market sale opportunities rather than actively placing properties 'on the market.' With summer behind us there is typically a post-Labor Day rush of new investment offerings coming to market represented by a myriad of brokerage firms. Some owners prefer to bypass this clutter by tasking their broker to directly target a limited pool of qualified buyers. This off-market approach resonates with select buyers who are used to having a first look at exceptional offerings. These prospective buyers may be more likely to agree to premium terms in order to take advantage of their favored position. While an off-market approach isn't the typical path, a patient owner may enjoy a highly favorable outcome when teamed with a knowledgeable and capable broker.
Amid your activities please feel free to be in touch whenever our brokers and commercial property management professionals at Cushman & Wakefield | PICOR can be of assistance.
About the author:


Rick Kleiner is a shareholder of Cushman & Wakefield | PICOR and specializes in the sale, leasing, and investment of medical and office properties. Rick is distinguished by his extensive sales background and related education, including his MBA from the University of Arizona. Rick can be reached at 520-440-2745 or rkleiner@picor.com