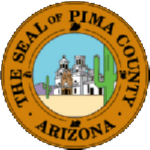 PIMA COUNTY — Finding a place to live after spending time behind bars can be uniquely challenging and present particularly few choices. A gathering this Friday, April 21 at the Pima County Housing Center, 801 W. Congress St., will examine the obstacles to and options for decent housing faced by people with criminal histories.
District 5 Supervisor Richard Elías will serve as Host of the event which is sponsored by Pima County Community Development and Neighborhood Conservation, Pima County Adult Probation, City of Tucson Housing and Community Development, City of Tucson Public Housing Authority, Southwest Fair Housing Council and University of Arizona James E. Rogers College of Law.
"The past should not define the future," Housing Center Director Marcos Ysmael said. "Yet all too often individuals who have paid their debt to society encounter significant barriers in finding housing, even with public or federally-subsidized spaces."
The U.S. Department of Housing and Urban Development estimates, since 2004, an average of over 650,000 individuals have been released annually from federal and state prisons, and over 95 percent of current inmates will be released at some point.
"We want this event to help connect the entire housing network in Pima County; to build links between former inmates and their support systems, probation, social service, and so on and the property owners and real estate representatives." said Ysmael. "We also want everyone to understand how to avoid violations of the Fair Housing Act."
Friday's speakers will include Grace Gámez, American Friends Service Committee, examining conditions in the nation's prisons; Rachel Beaty, Southwest Fair Housing Council, delineating HUD's guidance on fair housing and criminal histories and Manny Mejias, Fortaleza Re-Entry Collaborative, detailing the Pima Prevention Partnership's role assisting in the re-entry experience.
The day also will include a discussion panel lead by Joanna Medrano, University of Arizona James E. Rogers College of Law, presenting the points of view of a landlord, probation officer, social worker and a former inmate.
This event, registered to capacity, begins at 9 a.m. with live streaming of the proceedings available at the Southwest Fair Housing Council's Facebook page for those who were unable to register in advance.
The Pima County Board of Supervisors declared April "Fair Housing Month" to mark 49th Anniversary of President Lyndon Johnson's 1968 signing of the Fair Housing Act. The United States Department of Housing and Urban Development recognizes each April as "Fair Housing Month."