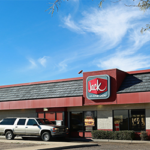 TUCSON, ARIZONA — Empty Box, LLC purchased a 2,515-square-foot former Jack in the Box, located southeast of Alvernon Way at 3950 E. 22nd St. in Tucson from an affiliate of 4-D Properties, 3950 E. 22nd Street, LLC for $637,500 ($253 PSF).
Naomi and Chris Pershing purchased the Le Cave's Bakery name and recipes – that had been baking up delicious vegan donuts since 1935 before its closing in 2015. The Pershings plan to re-open the 80-year old iconic bakery in this new location in the next 90 days.
Le Cave's was practically a Tucson landmark for generations, serving up Mexican pastries, cakes and donuts that fans swore were the best in Tucson if not the country. It was award winning, being named in the top 6 vegan donuts in the U.S. by PETA in 2014.
The Pershings grew up in Tucson. Naomi Pershing earned a degree in nutrition from the University of Arizona and operated a chocolate shop in Seattle for 12 years while she and her software engineer husband lived in Washington state.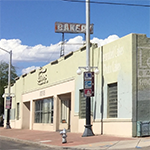 They had been looking for a business venture since resettling in Tucson two years ago. Both had grown up with Le Cave's doughnuts so when they saw the "for sale" sign, they moved on it quickly to buy the name and recipes, without the original building at 1219 S 6th Avenue.
Pershing will run the bakery with the help of one of Le Cave's chief bakers as well as her brother-in-law Charlie Salgado, whose great uncle Ray Salgado worked for Le Cave's in the 1970s.
Greg Furrier, Retail Specialist with Cushman & Wakefield | PICOR, represented both parties in this transaction.
Furrier may have just found the perfect location for the iconic vegan donut shop, a heavy trafficked intersection near other fast foods such as Taco Bell, Denny's and Carl's Jr. and diagonally across the street from a Tucson Police Department Substation.
For more information, Furrier should be reached at 520.546.2735.
To learn more, see RED Comp #5817.