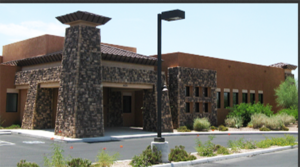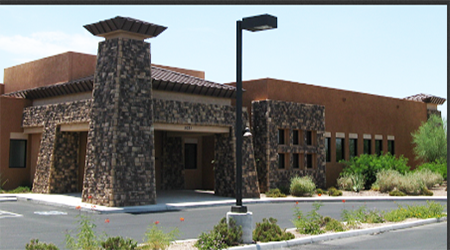 TUCSON, ARIZONA – Dr Peter Hanna bought a condominium combo at Ina Road Professional Center for $1.85 million ($238 PSF). The units were sold by Territory Properties, LLC (Dr. Jeanette Wendt, manager) that occupied the property for a neurologists' office previously, before retiring.
Ina Road Professional Center was originally platted and constructed in the mid-1980's.  Dr. Hanna will occupy the space at 1631 West Ina Road for Ina Family Medical Practice.
Mark Hays with Tierra Antigua in Tucson handled the transaction for both buyer and seller.
In a separate transaction, a vacant pad located at the northeast corner of the center sold for $400,000 ($59.37 PSF) for construction of a 6,737-square-foot building. Walter Hoge of Rio West Development and Construction, the buyer,  will construct the built-to-suit for an undisclosed occupant.
With these transactions, there is only one vacant pad remaining in the Ina Road Professional Center. It is located to the west of the Body Basics building and Mark Hays is the listing broker for it.
Caylor Construction Company of Tucson (Rob Caylor, owner) recent finished a new 6,300-square-foot built-to-suit building at 1671 W Ina Road for Dr. Susan Courtney Family Medicine, located at the northwest corner of Ina Professional Center.
For more information, Hayes should be reached at 520.444.5401.
To learn more, see RED COMP #7077 and #7058.