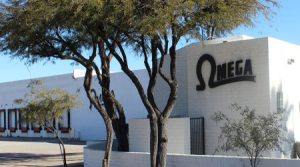 RIO RICO (October 5, 2023) - Grower Alliance Properties LLC purchased 32,364 square feet of industrial space at 891 E. Frontage Rd. in Rio Rico, from Omega Produce Company Inc for $3,650,000 ($113 PSF).
Grower Alliance, LLC. was founded in August 2007, with the simple goal to grow and offer the best produce on the West Coast. What started off a simple, "What if?" lunch conversation in 2007, quickly took shape through meticulous planning and a leap of faith. Jorge Quintero Jr. and Luis Caballero brought together their life savings and began a journey that has taken them across the globe in a continuously expanding agricultural firm that supplies over 100 companies stateside and in Canada. In 2008 an additional partner came on board, bringing with him his 20+ years of in-field experience, Jorge Jr.'s dad, also known as Jorge Quintero Sr. In partnership with two premier growers in Mexico, they have been able to ally themselves with the best growers in North and Central Mexico making us an international company with fields in Sonora, Sinaloa, Jalisco, Michoacán, Colima, Chihuahua and Coahuila.
The building is a turnkey refrigerated facility, with 10', 16' and 18' clearance heights and 14 loading docks of masonry construction.
Jose Dabdoub, Industrial Specialist with Cushman & Wakefield | PICOR, represented the seller, Omega Produce Company of Rio Rico that owner occupied the property prior to sale.
For more information, Dabdoub should be reached at 520.546.2739.
To learn more see RED Comp #10447.