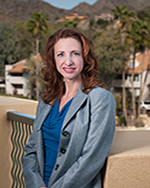 PHOENIX, AZ – Julie Brassell has been named business development manager at DIRTT — Doing It Right This Time — DIRTT Environmental Solutions.
She previously was business development manager at Hunt & Caraway Architects. Her background in the commercial real estate industry includes positions at Brycon Construction, Jokake Construction, DMB Associates and Linthicum Custom Builders.
Brassell is a member of AAED, ACE, SMPS Arizona, as well as Valley Partnership, where she sits on the City/County Committee.
DIRTT — Doing It Right This Time — creates customizable, sustainable architectural interiors. DIRTT Environmental Solutions creates unique interiors with agile architectural solutions. DIRTT's solutions include DIRTT Walls, DIRTT Power, DIRTT Networks, DIRTT Millwork, and ICE® software. Selfexpression and dynamic sustainability combine to produce customized, productive spaces that are award winning and sustainable. DIRTT uses real-time, interactive 3D software called ICE®, for a fluidflow of information from design and point-of-sale to the manufacturing floor www.dirtt.net
The company is headquartered in Calgary, Alberta, and also has manufacturing facilities in the US in Phoenix, and Savannah, Ga.