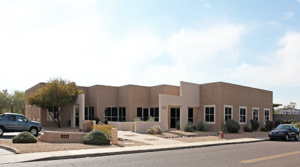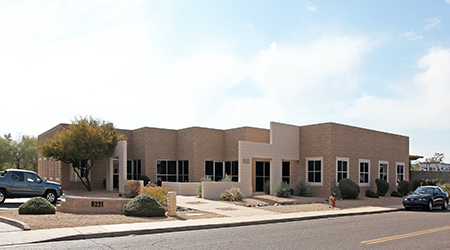 Phoenix, Arizona — Daum Commercial Real Estate Services has negotiated the $1.55 million purchase of the new corporate office and manufacturing operation for Kroy Sign Systems in the Scottsdale Airpark at 8221 E Gelding Drive.
Kroy Sign Systems has been located in the Scottsdale Airpark for 38 years and relocated from 7575 E. Redfield Road.
David Wilson and Carter Wilson with Daum Phoenix represented both the buyer and seller for the 9,500-square-foot building.
The seller was Gelding Building, LLC of Phoenix.
Kroy Sign Systems manufactures high quality architectural signs and sign wayfinding systems for businesses and building industry professionals located throughout North America.
The company was intent on staying in Scottsdale. "Kroy Sign Systems has been located in Scottsdale for more than three decades and we've watched its strategic growth and development over time," said Ed Hunter, president of Kroy Sign Systems. "Scottsdale Airpark is especially convenient for our customers, vendors and employees. We felt that it was time to invest long term in our sign manufacturing operations," Hunter said.
The metro-Phoenix industrial market remains strong with the lowest vacancy rate in 10 years at 9.6%, according to Daum's recent market report.
More information is available at www.daumcommercial.com.