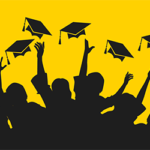 PIMA COUNTY -- Students who have battled economic hardships, faced the challenges of parenting and spent time homeless will pick up their High School Equivalency Diploma (GED) certificates from Pima County's
Las Artes Arts & Education Center
Friday, Nov. 3, at a 10 a.m. ceremony at the Dunbar Cultural Center, 325 W. Second St. All are welcome. Twenty students are expected to graduate at the ceremony, which will be headlined by a congratulatory address by Vaughn Croft, business community liaison with
Fred G. Acosta Job Corps Center.
A lifelong educator, he most recently worked in the
Pima County School Superintendent's Office.
Las Artes combines structured classroom study with community art projects to prepare students age 17-22 for the GED tests. Their murals, ceramic tiles and other artwork can be seen across Pima County. Qualified case managers coach and counsel students on a variety of issues ranging from language barriers to anger management to legal intervention, which enables the students to be more successful in the classroom. Pima County District 2 Supervisor Ramón Valadez will serve as emcee for the event. Also speaking at the ceremony will be valedictorians Carmen Reyez and Beatrice Porter. Las Artes is a program of the
Pima County Community Services, Employment and Training Department
.
Located at 23 W. 27th St. in South Tucson, the program began nearly 20 years ago and has helped more than 500 students obtain their HSE Diploma. For more information, please visit
Las Artes online
.