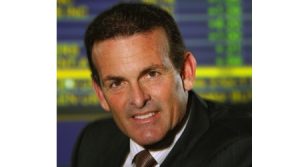 (September 25, 2023) -- Lennar's (LEN) CEO Stuart Miller warned recently in Yahoo Finance about the next big headache for housing — land.
"We believe that the new supply of homes will be limited as developed land is scarce and increasingly more expensive to develop," Miller said on the company's quarter earnings call Friday after blowing past quarterly orders and raising its fourth quarter deliveries forecast. "This will continue to limit available inventory and maintain supply/demand imbalance."
Homebuilders are hungry for land. Yet, the US, a country that offers wide open spaces, is short of land for housing. Builders like Lennar have been able to grow through acquisitions of companies with coveted land pipelines.
But buying land isn't cheap. It can cost anywhere from a few thousand dollars per acre to tens of thousands of dollars for the lot, squeezing cash flows and balance sheets. That has prompted Lennar to hone in on its land strategy.
"In our third quarter, we continue to effectively work with our strategic land and land bank partners to purchase land on our behalf and then deliver just-in-time finished home sites to our homebuilding machine," Jonathan Jaffe, co-CEO president & director of Lennar, said on the earnings call.

"About 85% of our $1.5 billion land acquisition with finished homesites purchased from various land structures. We have made significant progress again in the third quarter as our year's supply of owned homesites improved to 1.5 years from 2.2 years, and our controlled homesite percentage increased to 73% from 79% year over year, respectively," Jaffe added.
Lennar owned 107,000 homesites and controlled 284,000 homesites for a total of 391,000 homesites by the end of third quarter. Meanwhile, the homebuilder started with 18,675 homes and ended the quarter with approximately 43,600 total homes in inventory.
Read the full story here: https://finance.yahoo.com/news/lennar-reveals-the-next-big-headwind-for-housing-supply-121448525.html