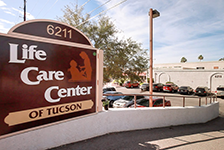 Life Care Centers of America through an affiliate, Tucson Real Estate Investors and Forrest L. Preston of Cleveland, TN, exercised an option to purchase the property it had been leasing for 10-years at 6211 N La Cholla Blvd in Tucson for $7.55 million ($46,572 per bed).
The seller, Health Care REIT of Toledo, OH purchased the property in December 2005 for $13 million in a sale leaseback agreement with Life Care Centers of America.
Located directly across the street from Northwest Medical Center, Life Care Center of Tucson is a 75,840-square-foot facility on 3.5 acres, licensed for 162 residents, offering skilled nursing services to seniors.
The privately-held company has been consolidating its focus on core facilities-based operations according to Preston. In September, the Cleveland, TN, businessman sold 13 home health agencies operated by the home health care business affiliated with Preston's Life Care Centers of America. Life Care Home Health was sold to the to the Lafayette, LA-based home health care firm, LHC Group, Inc, a national provider of home health, hospice and comprehensive post-acute healthcare services, for $10 million, in the first major asset sale from this nursing home and senior care empire.
Life Care's home health division, which was created in 1997, produced revenues of $28.5 million last year, with about 90 percent of the payments coming from Medicare. The agencies operated in 8 states, and comprised about 1 percent of the $2.9 billion a year of revenues generated by all of Preston's Life Care businesses.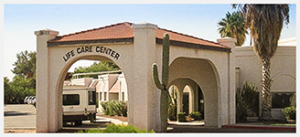 Preston said at the time of sale it would help Life Care "pursue a primary strategic focus on core facilities-based operations."
Life Care manages more than 200 facilities with 31,255 beds in 28 states, and provides long-term, post-acute and short-term care and rehabilitation services for elderly patients, and also offers home-care services through its subsidiary, Life Care Home Health Inc.
Login for additional information.
[mepr-show rules="58038"]Sale date: 11/6/2014. Sale price: $7,544,672, with $722,788 down and balance financed with conventional loan. Property APN: 101-09-003M[/mepr-show]