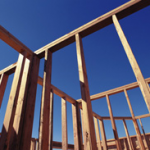 Just as temperatures start to reach the 100 degree mark, residential lots sales are heating up too. Tucson has experienced a 40% increase in residential building permits this year, and it seems home builders are bracing themselves for existing labor and lot shortages. There were 328-platted lots sold in the Northwest Tucson submarket since May 12th with an aggregate sum of $9.1 million.
"We are definitely seeing the push into north Marana by the homebuilders. We are seeing land prices increasing due to strong demand and it is well documented that the "shovel ready" lots are in very short supply in this area," said Will White of Land Adviors Organization in Tucson.
Mattamy Homes adds 192 Lots in Dove Mountain
Cottonwood Properties of Tucson (Bill Hallinan, manager) sold an additional 192 platted lots to Mattamy Homes in Dove Mountain, adjacent to Mattamy Homes'  current Golden Barrel development. Cottonwood will deliver 192 finished lots at an overall purchase price of $14.3 million ($74,479 per lot) and an initial recorded payment of $5.31 million ($27,648 per platted lot).
Will White and John Carrol with Land Advisors Organization of Tucson handled the transaction.
"Dove Mountain continues to see successes on many different levels. With the brisk sales pace of Mattamy's current project at Dove Mountain, the demand for land and lots at Dove Mountain has never been stronger," White said. "This is really a compliment to the master-plan community itself."
White continued, "The golf, park and great walking trails continue to attract buyers looking for a move-up product in a quality community. It is a great balance of high-end amenities and a beautiful unmatched setting. There is a great synergy there right now that you can feel as you drive through."
To learn more see RED Comp #3933.
Pulte Homes to Build in New Tangerine Ridge Community
Pulte Homes has purchased the first 78-homesites of 197 SFR lots at Tangerine Ridge, located east of Twin Peaks on Tangerine Road, for $2.88 million ($36,933 per platted lot) from Tangerine Estate Joint Venture (Robert Sharpe, manager).
Pulte will be responsible for finishing the infrastructure and purchased paper lots with entitlements only, along with an option for the remaining 119 lots at Tangerine Ridge.
Ted Herman with Sharpe & Associates handled the transaction.
"Lot sizes are 50' and 65' wide x 120' at Tangerine Ridge, with average lot sizes of 7,460-square-feet," said Herman. "The road improvement costs from Tangerine Ridge connecting to Twin Peaks is to be split with the Town of Marana per entitlements and specific plan. This will be a great new community and ease the demand for mid-range priced homes in the Northwest."
To lear more see RED Comp #3920.
Richmond American Homes Returning to Gladden Farms
Richmond American Homes of Arizona purchased 58 homesites within Gladden Farms Block 22/24 for $928,000 ($16,000 per lot) and construction will begin immediately to prepare the land for new homes! This marks a return to the Gladden Farms master-planned community for Richmond American, who has previously constructed and sold over 440 new homes within Gladden Farms, most recently in 2015.
This will be the third new neighborhood at Gladden Farms to begin development since the beginning of this year! Block 22/24 of Gladden Farms is located along the north side of Tangerine Road, immediately east of the planned Gladden Farms Shopping Center. The overall Block consists of 29 acres and has been laid out for 118 new homes on lots which average over 7,100 square feet in size. The 58 lots now owned by Richmond American Homes represents one-half of the new neighborhood which is to be known as Homestead at Gladden Farms. Homestead will have its major entry directly from Tangerine Road, and the subdivision will feature a significant new interior park and the completion of the landscaping along its frontage on Tangerine Road. Pathways, sidewalks and streets within Block 22/24 will also interconnect to the overall Gladden Farms trail system as well as to the adjacent Greenfields neighborhood.
The timeframe to install the new utility lines, streets, trails and landscaping will likely last until early next year. Richmond American plans to begin construction on the model homes at Homestead as the land development activities near their completion. Richmond American Homes, based in Denver, CO, is a public company listed on the New York Stock Exchange and currently has homebuilding activities in nine states. The company has designed and built over 185,00 homes in its 44-year history, and has been a homebuilder throughout the Tucson metropolitan area for many years.
Will White and John Carroll with Land Advisors Organization of Tucson handled the transaction for buyer and seller.
White says, "Gladden Farms continues to see very strong demand for lots from homebuilders mainly due to the quality level of amenities and a strong increase in new home sales activity. We expect the momentum to continue throughout the year. It's a great community!"
To learn more see RED Comp #3934.